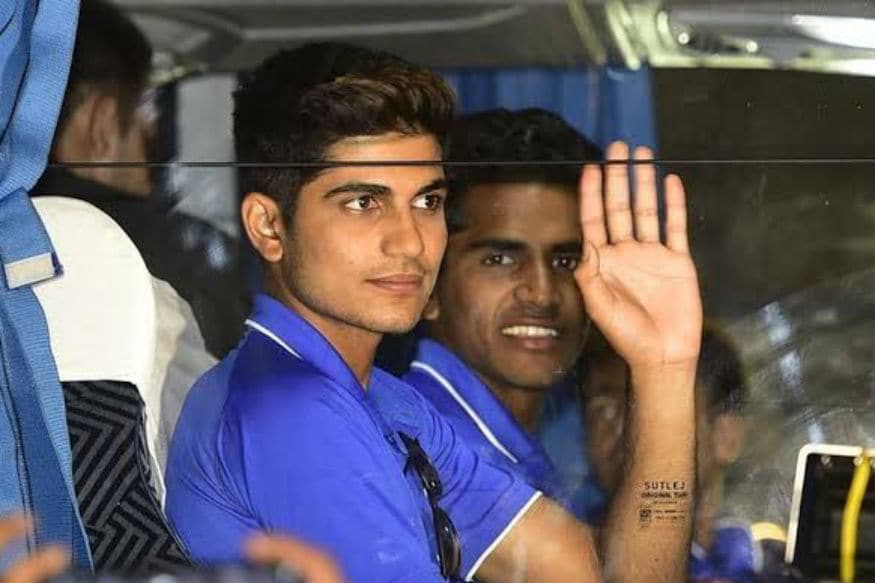 New Delhi: Shubman Gill couldn't have asked for a better gift on the occasion of Lohri. He had almost fallen asleep on Saturday (January 12) night when a rush of messages woke him up as he was selected for ODI and T20 squad for New Zealand to replace suspended KL Rahul.
"It was late in the night and I had almost fallen asleep. Then messages from friends and reporters started coming in that I had been selected for the Indian team. I rushed into my parents bedroom to inform them. They had fallen asleep but mom was immediately up and hugged me," Gill told CricketNext from Chandigarh.
Gill has earned this call-up on the back of a phenomenal run in Ranji Trophy. He has scored 790 runs for Punjab in 10 innings at an average of 98.75 with a top-score of 268 this season.
"It's always good to be selected when you are in form. I am timing the ball well and just feeling full of confidence in the middle at the moment," Gill, who scored 91 against Bengal last week at the Eden Gardens, said.
The Punjab opener was part of India A squad to New Zealand last month and that experience should come in handy for the youngster.
"I am preparing myself to bat in the middle-order for India. The pitches in New Zealand have assistance for the paceman, so defence needs to be tight early in the innings. Rahul sir's (Dravid) knowledge of batting on such wickets was very helpful when I toured there," the youngster said.
With 2019 World Cup berths still up for grabs, Gill hasn't given up on that dream as well. "Of course, I dream to be part of India's World Cup squad. If I can get an opportunity in New Zealand and grab that chance, I'll have a good shot at selection for the team to England," he said.
India are scheduled to play five ODIs and three T20s in New Zealand starting January 23.