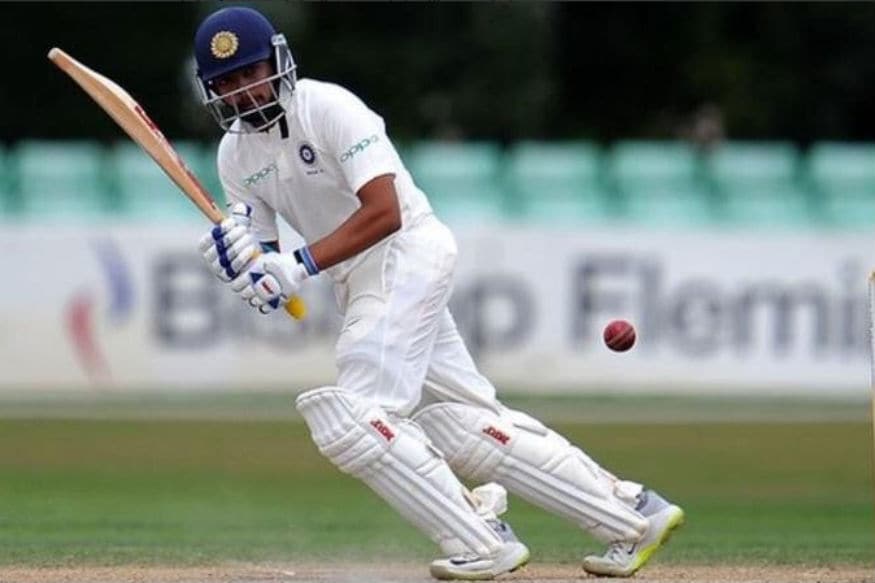 The long-awaited BCCI annual contracts were announced late on Thursday night but there were couple of notable omissions from the list, namely Test opener Mayank Agarwal and Prithvi Shaw and even ODI all-rounder Vijay Shankar.
It has now emerged that unlike in the past where cricketers just had to play one international — whether a Test, ODI or T20 — to be eligible for a Grade 'C' (Rs 1 crore) contract, now a cricketer needs to play at least three Tests or eight ODIs to be eligible for this contract.
"The foremost basis for getting a contract is performance. But you can't judge performance on the basis of just one match. That's why we have put in place a minimum criterion for rewarding them with a Grade 'C' central contract," a senior BCCI official told CricketNext on Friday.
Agarwal and Shaw have both only played in two Tests so far while at the time of finalizing the contracts, Shankar had only appeared in six ODIs. "That's the reason why (Hanuma) Vihari (four Tests) and Khaleel Ahmed (8 ODIs) have been handed the Grade 'C' contract," the BCCI official added.
There was also speculation that Cheteshwar Pujara could be upgraded to an 'A+' contract (Rs 7 crore) but the criterion for handing out that contract is again different. "Pujara is a regular in only one format. For the 'A+' contract, the selection is automatic once you are a regular in all three formats. But you need to be a regular in at least two formats to be considered for this grade. That's why we have downgraded Shikhar Dhawan's and Bhuvneshwar Kumar's contract because they are no longer regular fixtures in the Test team," the official said.
The above criterion also applied to Rishabh Pant. While the Delhi wicketkeeper has already solidified his Test team in the absence of injured Wriddhiman Saha, he has failed to become a fixture in the ODI or T20 squad to merit a case for an 'A+' contract.
Until MS Dhoni retires from the shorter format, the former India captain will continue to be No. 1 wicketkeeper ahead of Pant, who averages 20.5 in ODIs and 19.4 in T20s so far.
The contracts, which run from October 2018 to September 2019, were once again announced in March 2019 because the Supreme Court-appointed Committee of Administrators (CoA) officially have met on only a couple of occasions since October 2018.
Hardik Pandya and KL Rahul, the two players embroiled in recent chat show controversy, remain in the 'B' category along with Umesh Yadav and Yuzvendra Chahal.
List of contracted players (2018-19)