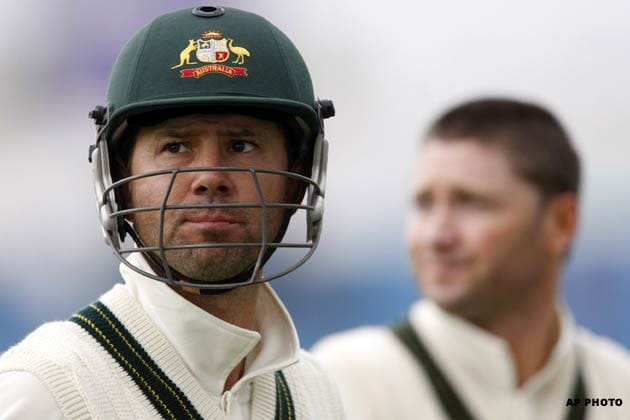 New Delhi: National selector and former Aussie skipper, Greg Chappell, believes that the ageing batting line up is a cause of concern for the Australian team.
The thought might have come from the blushes the team suffered during the current Indian tour, where it went down 2-0 in the two-match Test series.
Three of the players - Ricky Ponting, Simon Katich and Mike Hussey - are all above their mid thirties now, while Michael Clarke (29), Shane Watson (29), Marcus North (31) are also not getting any younger.
"It is no secret that we have an ageing batting order and that is something we need to address," Chappell told AAP.
"And if you look at the batting, that's an area we have fallen down a couple of times over the last few years," he added.
The Aussie great also stressed on having the right balance to the side saying, "Teams have always needed balance, genuine pace bowling works well in any era, aggressive spin bowling and aggressive batting also, but you've still got the need for the workmanlike players to hold things together, so it's getting that right balance.
"I think we've got enough flair players in the batting, Ricky Ponting scores his runs quickly, Michael Clarke makes his runs at a good pace when he's going, so we need to get the balance and the combinations right."
Though, acknowledging the importance of the upcoming Ashes, the former skipper also said building a team for the future and reclaiming the lost no. 1 position should be the priority.
"We've got to be careful not to get too caught up in the moment," he said.
"The Ashes is a big series, yes, but the strategic goal of Cricket Australia is to be No.1 in all three forms of the game," he added.
The newly-appointed selector was confident to face the challenges lying ahead and is ready to embrace any change that would make the team better.
"I don't think you are ever in a position where a cricket team is the finished article, and there is always the challenge of avoiding a situation where you get set in your ways.
"If you see someone who you believe has the ability to improve the team you've got to be open to that ... I'm not saying we definitely will do that (make changes) this summer or we definitely won't, I'm one of four selectors so there will be a number of discussions ahead."