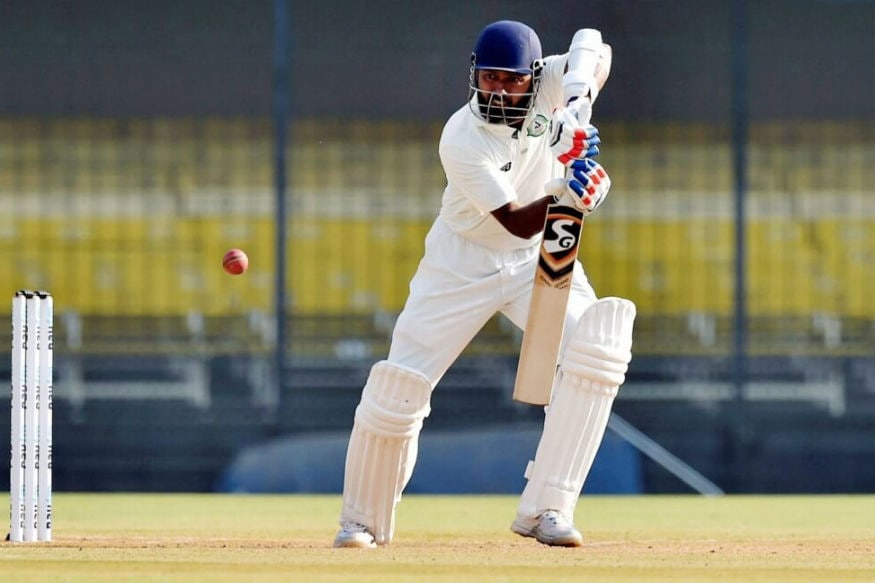 Matches: 11. Runs: 1037. Average: 69.13. Centuries: 4. Fifties: 2. Ranji Trophy titles: 10.
Not bad numbers for a 40-year-old who is in the last stage of his career, or is he?
Benjamin Franklin said there were only two things certain in life: death and taxes. But this might be a right time to add a third certainty: Wasim Jaffer lifting the Ranji Trophy title once entering the finale.
Jaffer has never been on the losing side in a Ranji final and he took his overall championship tally to 10 on Thursday (February 7) when Vidarbha beat Saurashtra by 78 runs to clinch their second successive title.
One of the greatest servants of Indian domestic cricket, Jaffer won his first eight titles with his home team Mumbai while his last two have come for Vidarbha.
"I have been very lucky to win all the finals that I have been a part of. It's a record that I am very proud of and very thankful to Almighty Allah. Any player would love to have this kind of record. I feel honoured," Jaffer told CricketNext.
The right-hander couldn't contribute much in the final, managing scores of just 23 and 11, but that didn't stop him from emerging as the second highest run-getter in the 2018-19 season of India's most prestigious domestic tournament. Whenever Vidrabha needed someone to step up, Jaffer was right there leading the batting unit.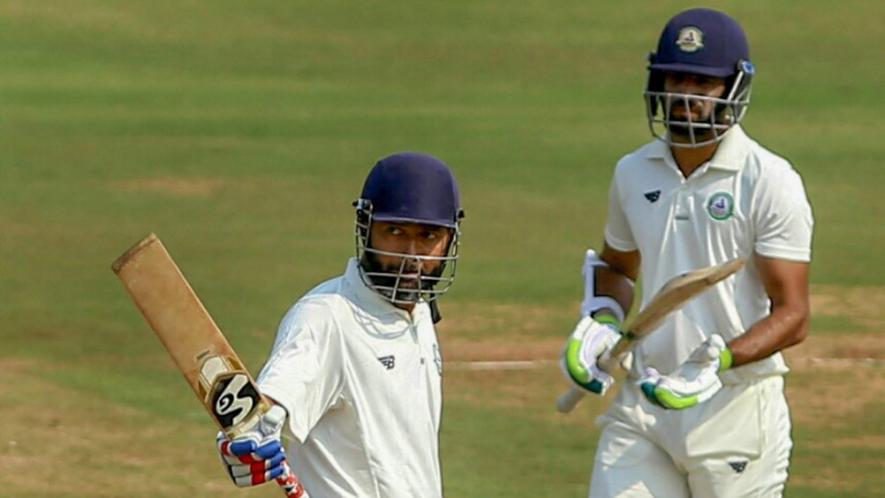 (Image: Twitter)
The same didn't happen in the final and Vidarbha had to rely on their lower-order batsmen to take them to a competitive first innings score. While it was Akshay Karnewar (73*) and Akshay Wakhare (34) who did the job for them in the first innings, Aditya Sarwate - who also scalped 11 wickets in the match - came up with a handy contribution of 49 in the second essay.
Vidarbha successfully defended the 206-run target, brushing aside all the "fluke" talk of the last season.
"The pitch was as such that when the ball was new it was difficult to score, but as the ball got old, lower order from both the teams contributed. Unfortunately, we couldn't score many runs in the first innings, and the game wouldn't have come this close. Credit must be given to Saurashtra. They had a very good season but couldn't play well at the crucial stages of the match," said Jaffer.
"Karnewar's knock in the first innings was actually the turning point. His 70-odd runs made the real difference. If we wouldn't have scored 300 runs in the first innings, we would have struggled.
"Last year, teams didn't take us seriously. They were a little bit surprised with the way we played. This year every team came prepared and they knew what we are capable of. To qualify from that Elite group of 18 teams and top that group, it was a phenomenal achievement in itself.
"First year could have been a fluke but winning it next year requires a lot of hard work and effort. I am sure we will now get the respect we deserve."
During the season, Jaffer became the first player in the history of Ranji Trophy to aggregate 1000-plus runs in two seasons. He plundered 1260 runs for Mumbai ten years ago in the 2008-09 season and now became the first player from Vidarbha to go past 1000 runs in an edition. He was superb in the last season as well, amassing 595 runs in nine games at 54.09.
Jaffer expressed his happiness over helping his team win two titles and said he has been able to evolve as a batsman as per the requirement of the game.
"On a personal level, I had a very very good season. This is the best that I have played in the last four-five seasons. After moving from Mumbai, this is the best that I have played. I missed out on a couple of seasons due to injuries, so on a personal level, winning the trophy and scoring runs makes you feel happy.
"You play the sport because you want to contribute and help the team win. On that level, I feel satisfied that my performance helped my team to win the title," said Jaffer, who left Mumbai in 2015.
"I haven't made any changes to my batting technique, it just that I have been able to evolve. The more you play, the more you know about the game. You start understanding the situations better. You learn with experience. I am still trying to improve as a batsman and as a player. That process will keep going as long as I am playing."
Jaffer's 2018-19 season was studded with some fantastic knocks but it was his 126 against Gujarat in a group-stage encounter that he speaks highly of. In reply to Gujarat's 321 in the first dig, Vidarbha rode on Jaffer's century to post 485 and claim three points on the basis of a first-innings lead.
"My hundred against Gujarat was a turning point. I felt like I batted with a very good rhythm in that match. We were chasing some 320-odd runs in the first innings on a slightly tricky track and they had Axar Patel.
"We lost the toss and for us to get the first innings lead, I think my hundred was very vital. The way I was able to dominate their bowling, I felt very happy."
Jaffer is like a mentor and father-figure to many Vidarbha players, but he knows his pearls of wisdom will only be taken seriously if he backs it up with performances on the field.
"You need to practice what you preach. Whatever I tell them, I have to show it to them on the field as well, or else it will look stupid. Past performances do hold importance but you need to stay in present. You are as good as your last two-three innings.
"You need to keep performing no matter who you are. In cricket, whoever is willing to make an effort, they mostly get results in their favour. That's what I try to do."
Both Jaffer - who will turn 41 on February 16 - and coach Chandrakant Pandit's contracts are set to expire at the end of this season. Jaffer is not certain what the future holds for him but he wants to continue to play the game till he keeps enjoying himself.
"Winning the Ranji Trophy again is probably the best birthday gift I could have asked for," he gushed.
"I don't know to be honest. I know that I won't be playing a lot of cricket or a lot of seasons. I will take a call. As long as I am enjoying, I will play. Fitness is one of the issues.
"I need to look after my body and my fitness and see what they are expecting from me. Chandrakant Pandit and my contract is expiring this season, so we will see at the end of the season. I am sure Vidarbha wouldn't want either of us to leave."