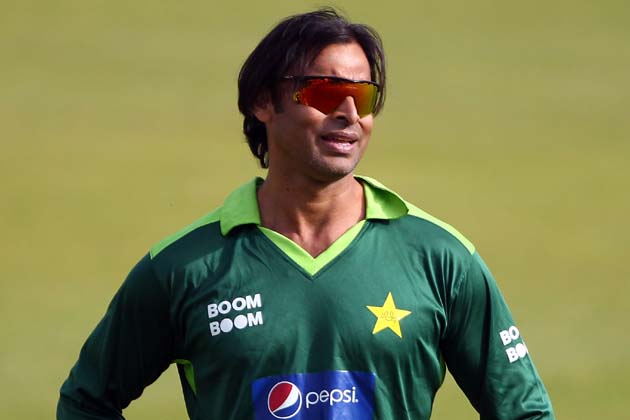 Kanpur: Senior BCCI functionary Rajiv Shukla on Saturday demanded an apology from Pakistani speedster Shoaib Akhtar for making disparaging remarks against India's batting stalwarts such as Sachin Tendulkar and Rahul Dravid in his autobiography.
In the just-released book 'Controversially Yours', Akhtar had words of praise for Tendulkar and Dravid but his remark that they lacked ability to finish off games early in their respective careers has created a controversy.
Shukla, a senior BCCI official and IPL chairman, said Tendulkar did not need any certificate from Akhtar as his class was acknowledged by none other than Sir Don Bradman.
"He (Tendulkar) is still touching new heights and as far as Dravid is concerned, he is continuing to play some great knocks, which shows his commitment to the team. Whatever Shoaib has written is distasteful.
"A player such as Tendulkar does not need any certificate from Shoaib as he got that from Australian legend Sir Don Bradman. Tendulkar does not need to prove anything to Shoaib.
"He must apologise to both Tendulkar and Dravid," Shukla, who was here to attend UPCA AGM, told reporters here.
Talking about India's forgettable England tour, Shukla blamed injuries to key players for the debacle.
"The main reason for the defeats was that some of our key players were not in the team due to injuries. But we must say that England players were outstanding and whoever plays better wins," Shukla said.
The new IPL Chairman rebutted the suggestions that players were overworked and that their injuries aggravated by playing in the T20 league.
"We have a lot players in the reserve slot. When a player gets injured or want to take rest due to fatigue, he informs and we replace him. We did the same during the England tour and we got some new talent. Nobody now can say that the schedule of the Indian team is tight. We play as much as some other leading nations," he said.