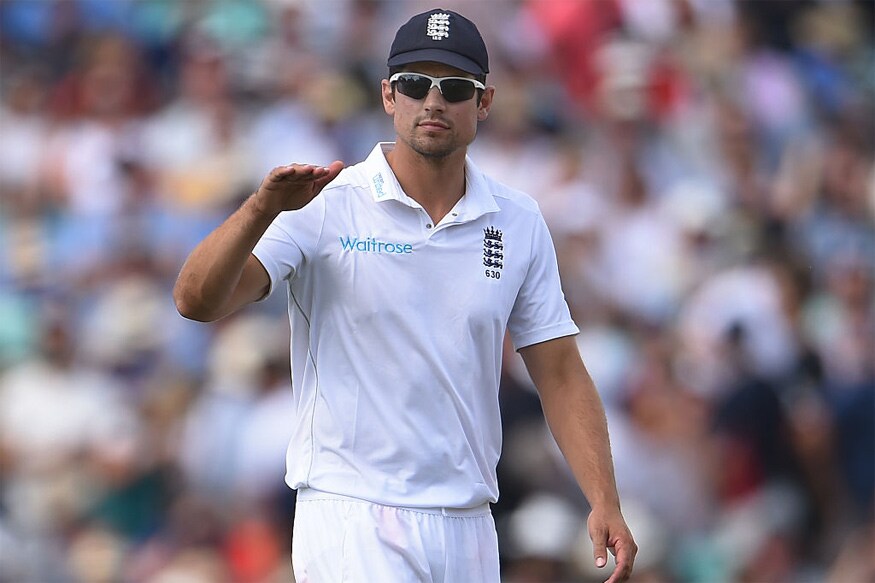 Mohali: The age-old practice of shining the cricket ball has become a "grey area" and the game's governing body must provide clarity to end the prevailing confusion, England captain Alastair Cook said.
The method, ostensibly to generate more swing with the ball with one shiny side, has come under scrutiny after South Africa captain Faf du Plessis was declared guilty of ball-tampering by the International Cricket Council (ICC) earlier.
Television footage appeared to show du Plessis applying saliva to the ball while sucking on a sweet during the Hobart test against Australia but the Proteas captain has decided to appeal the ICC decision which cost him his entire match fees.
"Players are slightly uncertain at the moment, what is acceptable and what is not acceptable. I haven't studied Faf's case that closely to see if he was taking the sweet straight to the ball or did he just happen to have a lolly in his mouth.
"I think the players are now, after the last 10 days, probably just looking to the ICC to clarify what is acceptable and what is not acceptable."
Cook was not sure how much it actually helped but preferred clearer guidelines.
"If they said you aren't allowed to directly put your finger from the sweet onto the ball, it might clear it up," he added.
First Published: November 25, 2016, 4:52 PM IST