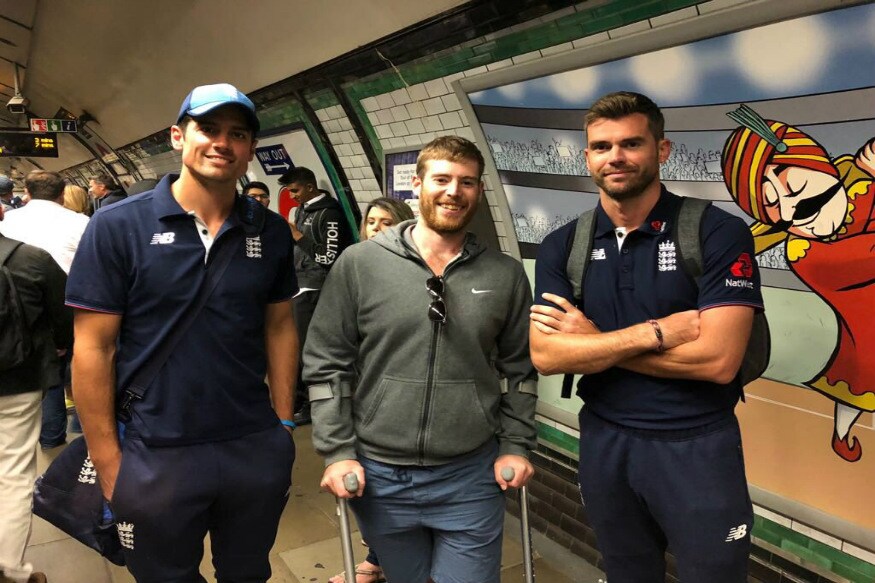 It is not a usual sight to see star cricketers commute by public transport, especially on a match day. But that is what Alastair Cook and some of the other members of the England team have been doing for The Oval Test against India.
Cook, who is appearing in the last Test of his career, stays quite far away from the stadium and tube — London's underground train — is the easiest way for the southpaw to travel. According to the Times of India, he is accompanied by James Anderson, Ollie Pope, Keaton Jennings and some members of the team management.
"It's not the first time Cook has taken the tube to come for a Test match. It's the most convenient way for him to come the ground," a member of England contingent told TOI.
When asked about coping with the fans on way to the ground, the member said, "Well, you should understand the Indian reality and English reality around cricket are not the same. Yes, there were fans coming in and asking for selfies and Cookie was quite happy to oblige them."
Interestingly, while boarding the train on Friday, all the passengers in Cook's compartment stood up and clapped for him too.
"Cook loved the adulation. It was hardly intrusive and he will do the same on other match days as well," the source added.