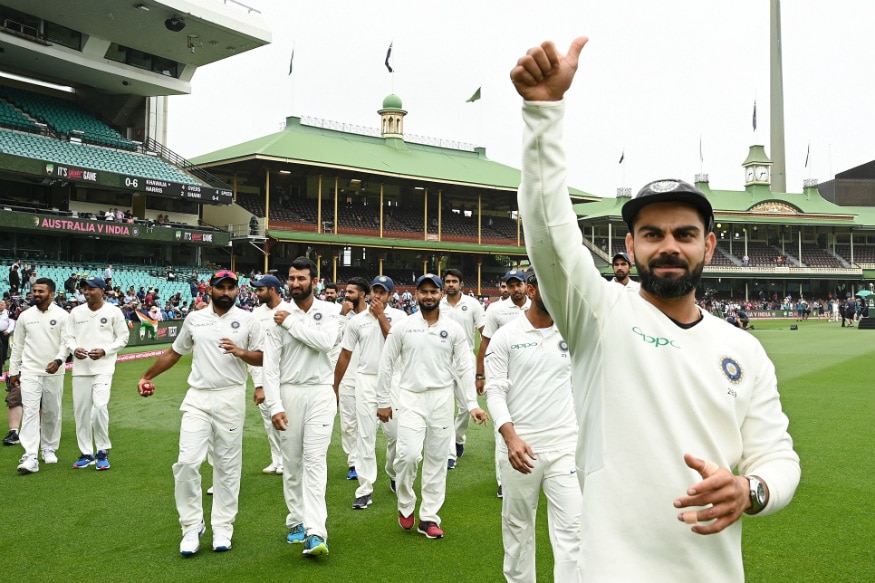 Along with the Ashes series in England, August 1, 2019 will also see the beginning of the ICC World Test championship. Brought in to add context to bilateral Test series, the first edition of the World Test Championship will run till June 2021 when two finalists will play for the title at Lord's in London.
Here's a detailed look at the Test championship.
History
The concept for a Test championship was first floated in 2010. The initial plan was to hold the competition in 2013, replacing the 2013 ICC Champions Trophy. However, that was scrapped with the plans deferred to 2017. That too didn't materialise.
The plan for the upcoming 2019-2021 Test championship was put in place in October 2017.
Number of teams
The top nine teams in the ICC Test rankings will participate in the Test championship. They are: India, New Zealand, South Africa, England, Australia, Sri Lanka, Pakistan, West Indies and Bangladesh.
Matches involving Afghanistan and Ireland will not be a part of the championship.
Format
Each of the nine teams will play six opponents, with three series at home and three series away. The number of matches in a series can vary from a minimum of two to maximum of five.
The matches will be held just like regular bilateral series, but each game now has a bigger context. The matches can be day or day-night, as agreed upon by the two boards involved. A total of 71 Tests in 27 series will be played in the inaugural Test championship. The two teams with the most points in the league stage will play in the final in June 2021.
The second cycle will begin after the end of the first one, and run till April 2023.
Points system
Each series has a total of 120 points, allocated according to the number of matches in the series. A Test win in a two-match series will earn the team 60 points, while a win in a five-match series will give 24 points. A tie will be allocated half the points for a win, while a draw will be allocated one-third of the points for a win.
Matches per team
While each team will play six series, the number of matches vary. The list:
England: 22
Australia: 19
India: 18
South Africa: 16
West Indies: 15
New Zealand: 14
Bangladesh: 14
Pakistan: 13
Sri Lanka: 13