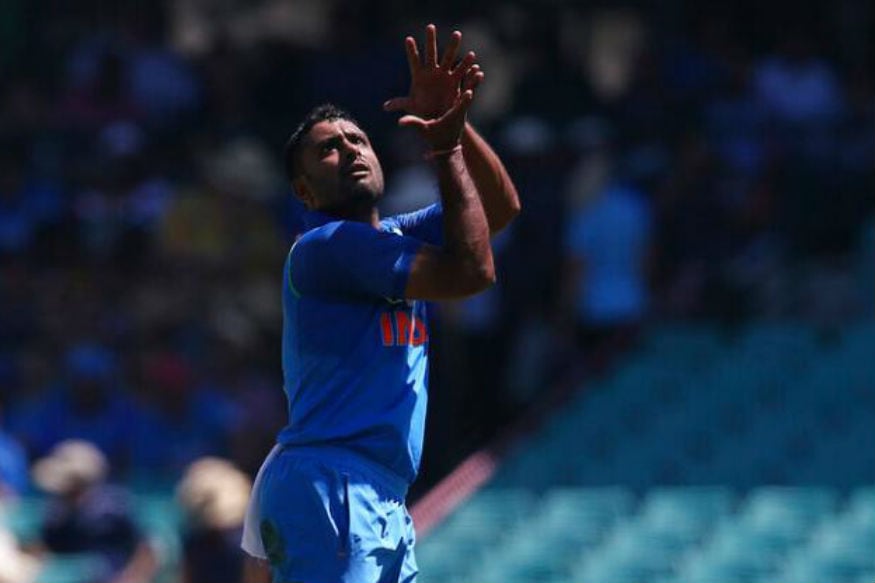 Ambati Rayudu, who had come out of retirement only two weeks ago, has been named Hyderabad skipper for the upcoming Vijay Hazare Trophy which will begin later in the month.
Rayudu had announced his retirement from all forms of cricket after being ignored for India's World Cup squad but he would go on to reverse that decision.
The middle-order batsman admitted he changed his mind after paying attention to the words of wisdom from fellow Hyderabadis VVS Laxman, Noel David and officials in the Chennai Super Kings franchise.
Batting legend Laxman, former India player Noel David, who is now the Hyderabad chief selector, and the CSK management had played an instrumental role in Rayudu deciding to come out of retirement last week.
Rayudu had announced his retirement after missing out on a place in India's World Cup squad.
"CSK officials, Laxman bhai and Noel bhai talked to me and I felt it made sense to reconsider my decision to retire. I thought about it and felt it was hasty," he said during an interaction on Friday.
He also said the CSK team management had a huge role to play in his reconsidering the retirement decision, making him realise his love for the game.
"Yeah... the people at CSK played a huge role in me reconsidering the decision. They put things in perspective and made me realise that I still love the game and am fit to play," said Rayudu who has played 55 ODIs and 6 T20 Internationals.
Rayudu, who last week sent a mail to the Hyderabad Cricket Association expressing his desire to turn out for the team in all formats, said he was looking forward to enjoying his cricket again.
"In terms of Hyderabad, I am looking to enjoy my cricket and help the team to get the best out of everyone. My focus now is on playing well for Hyderabad." ​