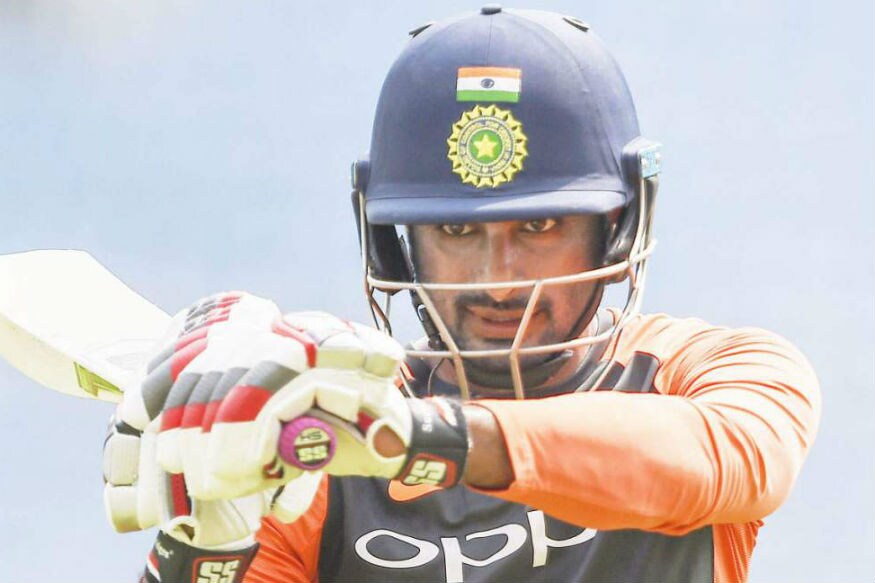 India middle-order batsman Ambati Rayudu in a surprise move has announced his retirement from first-class cricket to focus on ODIs and T20Is. The right hand batsman will not be playing red-ball cricket for his state Hyderabad and will miss the Ranji Trophy encounters.
A release by Hyderabad Cricket Association read, "This is to inform that Ambati Rayudu, Hyderabad captain and member of the India ODI team, has decided to retire from longer version of the
game including Ranji Trophy (multi day) to focus on limited overs cricket and T20 cricket. He will continue to play international and domestic matches of shorter version. He has thanked BCCI, Hyderabad Cricket Association, Andhra Cricket Association, Baroda Cricket Association and Vidharbha Cricket Association."
"It is a big loss for Hyderabad cricket. Rayudu wasn't only a genius of a batsman but also a very intelligent captain. He has a good cricketing brain and reads the game very well. Finding someone with all these qualities in a short time will be a tough call for us. The ball is now in our court as we have to rework our plans for the season. This is an out of the blue blow for us as we hadn't expected this as the season has just started," Noel David, chairman of the Hyderabad Senior Selection Committee, told Times of India.
"We have to respect Rayudu's decision as I am sure he has taken it keeping his best interest in view. It is every cricketer's dream to play in the World Cup and therefore we should support him in realising his dream. I am sure that he will still play a key role for Hyderabad not only in the shorter versions of the game but also help mentor youngsters cope up with the pressures of playing in the longer version," David added.
The 33-year-old batsman now is a regular part of the ODI squad and is likely to make it to the 2019 World Cup squad as well. After making it to the Indian ODI team in 2013, he performed consistently, but lost his place in 2016.
After a hiatus of two years, he made a comeback to the national side on the back of some strong performances in IPL, where he scored 602 runs for Chennai Super Kings. He recently had a productive ODI series against West Indies, scoring 217 runs with a hundred and half-century, prompting both skipper Virat Kohli and coach Ravi Shastri to single him out for special praise.
Earlier this year, Rayudu had failed to make the ODI tour of England despite being selected after he failed to clear the mandatory Yo Yo test. It was then widely believed that due to the exhaustion of IPL, the Hyderabad batsman couldn't clear the 16.1 mark.
According to sources in the know, Rayudu probably didn't want to exhaust himself by playing gruelling Ranji Trophy as it might affect his Yo Yo test performance before the tour of Australia.
Rayudu called time on his 17-year-long first-class career in which he scored 6151 runs from 97 games. This included 16 hundreds at a healthy average of 45.56 and highest score of 210.