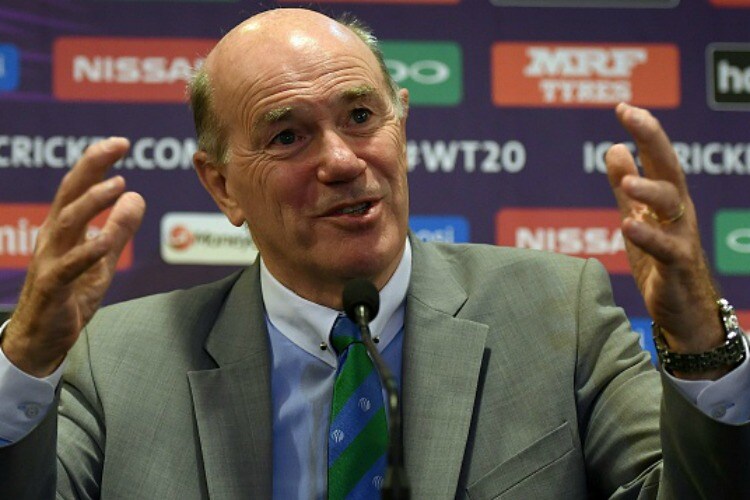 Mumbai: International Cricket Council's (ICC) Anti-Corruption Unit chief Ronnie Flanagan on Sunday said that Pakistan pacer Mohammad Amir, after being freed from prison for involvement in spot-fixing, made a video admitting his mistake and the effect it had on him to educate the young cricketers to not get into such trap.
Amir was banned from all cricket-related activities for five years after being found guilty of spot-fixing during a Test match against England in 2010.
At the time of his ban, the left-arm pacer was just 18-year-old and was touted as one of the world's most promising bowlers, having already appeared in 14 Tests and taken 51 wickets.
The 23-year-old pacer has now made a successful comeback to international cricket and is currently in prime form.
"Amir at the very early stage did make a video for us, where he admitted his fault and described the effect that it had on him. ICC has used the video in the past for the education with players," Flanagan said.
"Someone who is genuine and honestly admitting his mistake -- it is important to use their experience for others to avoid such things in future," Flanagan told a press conference in Mumbai before the start of sixth ICC World Twenty20 from March 8 in India.
"It can be a big and dramatic message for the young international players to hear those words from none other than the person who has gone through these things and come out and admitted his mistake. We used Amir's video after he was out from prison. He came up and volunteered his assistance. I think it is an useful tool," he added.
The 27-day World T20 tournament begins in Nagpur on March 8 and will be played at eight venues across India with Eden Gardens in Kolkata scheduled to host the final on April 3.
The retired senior British police officer said a 24-hour tournament-specific hotline has been set up to report on 'corrupt approaches' by the players and others.
"Our activity is designed to prevent corruption, to disrupt activities of those who try to corrupt the game. We engage in education programme for players, support staff, match officials and tell them they must report any suspicious approach made to them and that if they fail to report such approaches to them they commit an offence within the parameters of the ICC's Anti-Corruption code," he said.
"We give them a little booklet to fit into their wallet which also has hotline numbers to contact us at any time. We have a tournament-specific 24-hour hotline and another hotline to our office in Dubai."
"Last year there were 450 reports and we take them all seriously. They range across all spectrum but we need concrete intelligence to act upon and not gossips," the 66-year-old said.