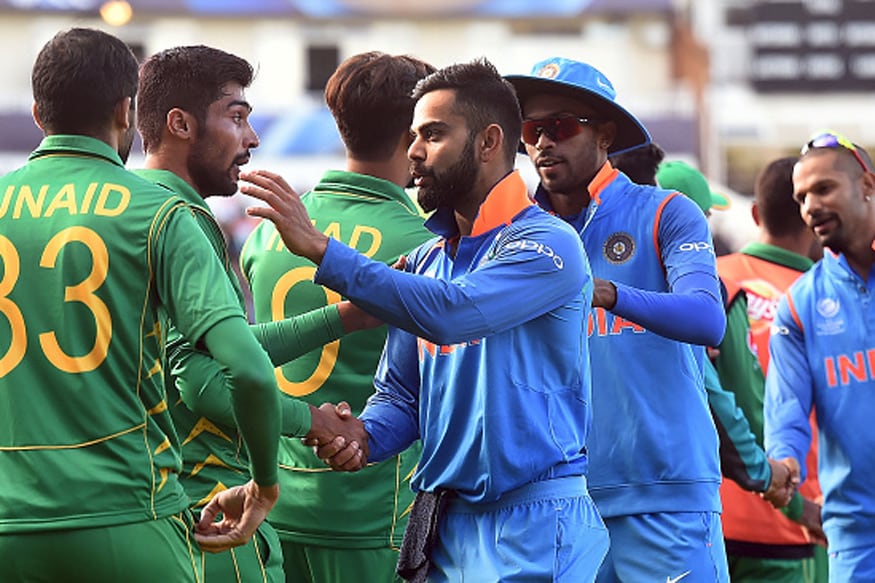 Pakistan fast bowler Mohammad Amir has opened up on how he played mind games with Virat Kohli in the final of the 2017 Champions Trophy and succeeded in picking up his wicket that broke the back of India's batting.
Sarfraz Ahmed and his side had handed India a thumping 180-run defeat in the Champions Trophy final in 2017 and Amir's breathtaking opening spell where he claimed wickets of Kohli, Rohit Sharma (0) and Shikhar Dhawan (21) was a major reason why they were able to achieve it.
Speaking to journalist Zainab Abbas in a chat show called Voice of Cricket, Amir, revealed how he setup Kohli early playing mind games with the Indian captain during his brief stay at the crease.
"When Virat Kohli came in (to bat), I had bowled an inswing delivery and he was beaten," said Amir. "Rohit Sharma was also dismissed off an inswinging delivery. About Kohli, the thing is that early on when he is not set, he gets beaten by out-swinging deliveries and he struggles if you get him out of good areas. So I knew that I had bowled an inswing delivery to him and I did not have to bowl the same again.
"If you see his body language also, he was like Amir will bowl to me an inswinging delivery and so I had it in mind, that I have to bowl to him in the same area but an outswing. The next ball he was completely on the onside thinking I will bowl an inswing and he got out.
Amir's masterplan almost worked right away. Bowling just his second over, the left-arm pacer drew Kohli forward inducing an outside edge with a perfect outswinger, only to see Azhar Ali fluff a simple catch in the slip cordon. However, Amir kept at it and got his reward the very next ball when he caught Kohli's leading edge with Shadab Khan at point completing a simple catch.
"He was dropped earlier and when I was going for the run-up after that I was thinking that I hope the Fakhar Zaman case does not happen with us because a batsman like Kohli, if you give him a chance then it's gone. I was praying to God for his wicket and was thinking he should not take the match away from us because if he would have played till the end, he would have won India the match," Amir said.