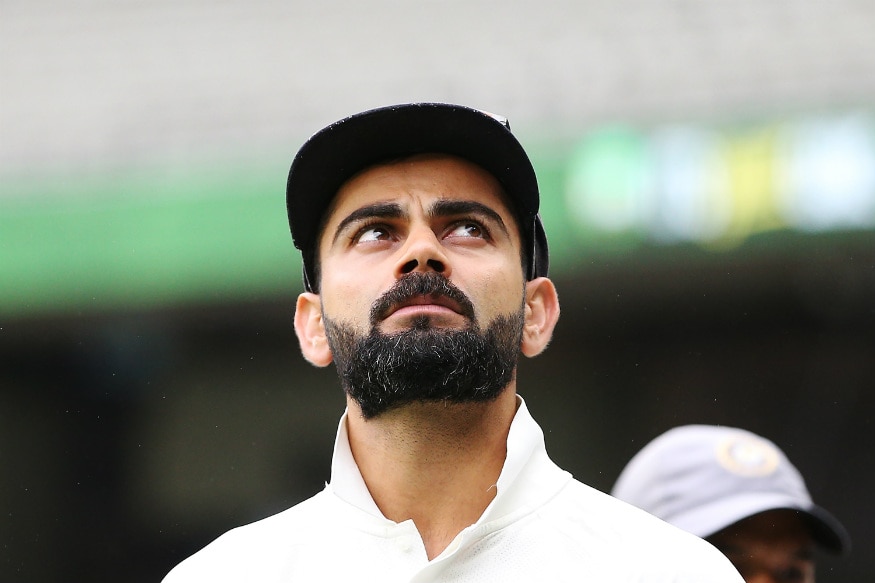 Team India has finally won a Test series in Australia.
Over the last 40 years, Australia has lost at home only to good cricketing teams—the recent South African side, a competent England team (2010-11 Ashes) and the West Indies team (no additional description necessary). The chroniclers of cricketing history can add this Indian team to this impressive list. Let the magnitude of this achievement sink in.
Multiple generations of Indian cricketers and their fans—who had been accustomed to seeing defeat after demoralizing defeat in Australia—would be rightly enthralled after this series win. The manner in which the Indian team achieved this victory has been impressive too.
The first two Tests were relatively close, but it was all one-way traffic after that; the leads that Australia conceded after the first innings in the Melbourne and Sydney Tests have been some of the biggest in their cricketing history.
Virat Kohli's team and the support staff definitely deserve the bouquets for putting up a great performance in this hard fought series and wearing down a weakened Australian team to clinch the series and wrest back the Border-Gavaskar Trophy.
How did Kohli's team manage to surmount this hurdle? Indian teams have traditionally been good at home and not so great overseas, so how has this Indian team been different from its predecessors with respect to touring abroad? Is there something that this team has done right? Why have the away results turned out the way they have for this team, and not so for Indian teams before this one?
In order to understand the discrepancies among the results achieved under different long-term Test captains that the Indian team has had, it is important to understand the underlying mechanics of Test cricket.
Over the history of Test cricket, batsmen and bowlers have averaged 30.27 and 31.84 runs per dismissal (the difference between the two is due to extras and run outs). Specifically, over the last five years, the corresponding statistics are 30.81 and 32.03 —meaning, even after all these years, the variation is quite small and overall statistics can be used as an excellent stand-in for the state of Test cricket today.
If one were to examine the variation of batting and bowling averages with respect to results, clear trends emerge. Looking at the numbers alone, it can be seen that a good batting performance can feature in both a win and a draw. Also, a good bowling performance is absolutely mandatory to win a Test match.
Simply put, good batting is absolutely essential if a team has to not lose a Test match, but for a victory, it needs the support from the bowling department.
With this in mind, let us proceed to look at the away records of four recent Indian captains — Sourav Ganguly, Rahul Dravid, M S Dhoni and Kohli.
In the case of team records, two sets of statistics will be examined: The Win-Loss (W/L) ratio and the Win percentage (Win%, which represents the percentage of matches won by a Test team). It is prudent to use both Win% and W/L to look at team performances as they have their own advantages.
A high Win% suggests that the team won most of the Tests that it played in, whereas a high W/L indicates that the team won a lot more Tests for every loss incurred. In the shorter formats, due to the rarity of tied matches & no results, both can be used almost interchangeably, but since draws are a regular feature in Test cricket, both W/L and Win% are needed.

At a macro level, the Win% of the captains before Kohli look neatly staggered across 10% intervals but there is additional detail that has to be noted. Of these matches played against all teams, Ganguly's team won 6 out 7 matches against Bangladesh and Zimbabwe (the latter had a good side and were no pushovers at home); Dravid's team won 1 of its two such matches; Dhoni's team won the one match and Kohli's team drew the rain affected 2015 encounter in Bangladesh.
It must also be noted that team strengths have varied widely during this time and it is debatable how the West Indies of today compare to Zimbabwe of Ganguly's era. Nonetheless, even though Ganguly's team only seems only marginally behind Kohli's team on Win%, it never had a bowling attack comparable to what Kohli has today.
For Kohli's team, the Win% is almost close to 1 in 2 matches. From the correlation seen between bowling well and winning matches, it is easy to see why Kohli's team has bowled extremely well overseas—the Indian bowling in overseas Test matches has never seen such a year in its history. The other 3 teams had bowling averages close to loss or draw territory.
With such ineffective bowling attacks, it is therefore to no one's surprise that Indian teams led by previous captains such as Ganguly, Dravid and Dhoni were unable to win more than a single Test in a tough overseas series. Usually, Test series abroad followed the same script—with the batting holding fort to avoid defeat in all but one Test and a freakish bowling performance, often in adverse conditions, delivering a famous win—think Adelaide 2003, Johannesburg 2006, Nottingham 2007 and Lords 2014.
The batting average of those teams also tell a similar story; Dravid's and Ganguly's teams had better than average batting (compared to the rest of the world) and hence could draw matches regularly. Kohli's team, though it can take 20 wickets regularly, hasn't had the best of times batting-wise and therefore has lost matches that it could have won or drawn. Of course, it is also worth remembering that 2018 was one of the worst years in over half a century for batting, and these numbers have to be seen in that context.
People might point to the absence of Smith and Warner in this series, but the Indian batting did perform admirably against a full-strength Australian bowling. Unlike the 2003-04 series (where McGrath and Warne didn't feature), Australia had the bowling attack to force victories in this series.
Dhoni's team? Even though the overall batting average is quite low, before the 2011 World Cup, the W/L, Win%, Batting avg. and Bowling avg. numbers read 2, 44.4%, 39.07 and 38.87 respectively—thus showing that even at the peak of the Dhoni-led team, it never had the bowling personnel to consistently win Test matches overseas; it was more or less the continuation of the same formula adopted by Ganguly's and Dravid's teams.
In summary, Kohli's team has learned to converse in the language of Test matches victories—by making the ball talk. India's bowling has learned to be hostile, to exercise control, and the art of maintaining pressure and hunting in packs.
This Indian team is a couple of elite batsmen light from joining the ranks of great teams from yesteryear; the bowling attack is quite close to being the best Test bowling attack in all conditions though. Now imagine a bowling attack do this for more than 10 years (with world-class batting to boot), and you can imagine what West Indies and Australia were like.
(PaajivsPunter is an anonymous collaborative blog. They've contributed opinion pieces, commentary, satire, analytical features, and long-form narratives on cricket for publications such as Wisden's The Nightwatchman, Mint, The Hindu, Sportstar, Man's World, Scroll, and Firstpost.)