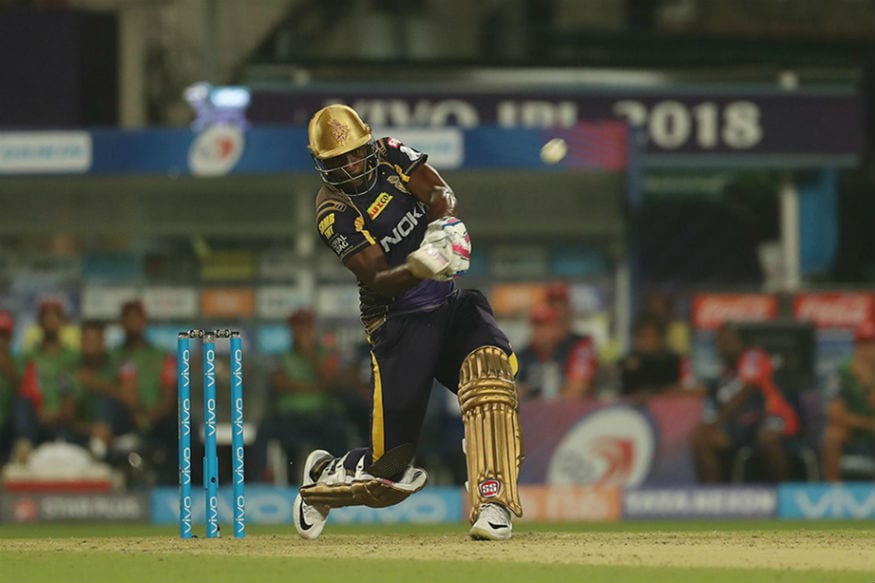 Andre Russell will lead the Jamaica Tallawahs in the upcoming edition of the Caribbean Premier League. Back after recently serving a 12-month suspension for doping violation, Russell will be re-joining the Tallawahs for the 2018 edition. The all-rounder has been a hit in T20 leagues across the world and even in the just concluded Indian Premier League, Russell amassed 316 runs from 16 games at a strike-rate of 184.79. He also picked 13 wickets to add to his display with the bat.
Having been a part of the Big Bash League, the Pakistan Super League, the Bangladesh Premier League and the CPL before the ban, Russell said that he is rearing to go. "It's a good feeling, honestly, I missed out last year due to one-year suspension. I'm looking forward to it, not just looking forward to play but looking forward to being the captain for the Jamaica Tallawahs, as well and looking forward to doing a good job.
"We have a very good, balanced team. We have a team that is not just about the names, it's all about what they can do as well and how quickly they can change the game. I truly believe in all- rounders in T20 cricket and I think that's what we have. I think we have guys that can bat and bowl and once you have eight guys in a team that can do that, I think you have a good team on paper."
This year Russell will be captaining Shahid Afridi, a player with a huge amount of experience in the T20 format, and he is looking forward to having him as a teammate at the Tallawahs.
"It's going to be interesting, I've played against Shahid before, he's a good guy. Even in Dubai after we played, we go out on a boat together, just enjoy each other's company. To be around a guy like Afridi, Shoaib Malik, Ahmed Shehzad and all these guys, it just show a different type of how they live, and how simple they are apart from the game. But, it's good to have [Afridi] in the CPL this year and not just playing against him, playing with him as well, because I hope I can learn a few things and take it along with me."
Russell said that the CPL is vital to the growth of cricket in the region, and is keen to see Caribbean cricketers show their passion for the sport at the tournament.
"[CPL] is very important. I think just like how passionate the guys in India are, just coming from IPL, and seeing how passionate these guys are about getting to the top four, winning the cup and looking forward to every practice session and everything. It means a lot to the local guys and I think that's what it's supposed to mean to us as well, because once you're in your home town I think that's where you want to be and it's just going to make you express yourself a lot more."