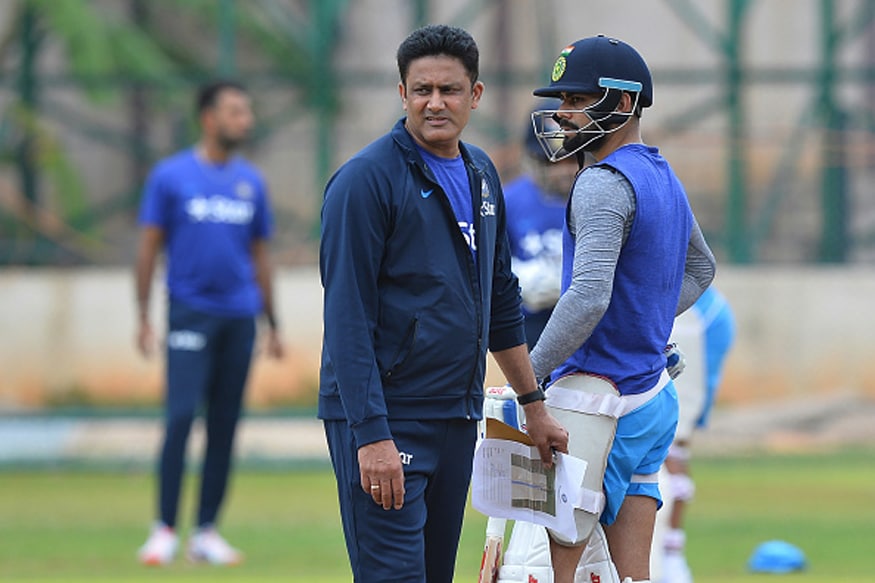 Anil Kumble has decided to step down as coach of the Indian cricket team after a spectacular year.
India dominated world cricket during his reign, having a successful home season where the team lost only one Test match and won 12.
He lost only one series - a T20 series to West Indies. The team also dominated in the Champions Trophy before losing in the final to arch-rival Pakistan.
Kumble was offered a two-weeks extension, which he refused.
"The Board of Control for Cricket in India (BCC) confirms that Mr Anil Kumble has withdrawn his services as the post of the Head Coach for the Senior India Men's team. While the Cricket Advisory Committee had endorsed an extension to his tenure as Head Coach, Mr Anil Kumble has decided not to continue as the coach," BCCI said in a statement.
"We wish to place on record our sincere appreciation for the immense contribution by Anil Kumble to the team which enabled India to attain the No.1 Test position. Indian cricket needs his continued contribution in various capacities and wishes him all the best in his future endeavour," BCCI Acting Secretary Amitabh Choudhary was quoted as saying in the statement.
Kumble, too released a statement saying that the captain had reservations about his style,
"I was surprised since I had always respected the role boundaries between captain and coach," read the post, adding that the BCCI had attempted to resolve the misunderstandings between the captain and him, but "it was apparent that the partnership was untenable and I, therefore, believe it is best for me to move on".
In the light of these 'reservations', I believe it is best I hand over this responsibility to whomever the CAC and BCCI deem fit, the post further read.
The Indian cricket fans were left a bit heart-broken seeing the former India player depart in such a manner, and they blamed captain Virat Kohli for letting the situation come to this,
#Anilkumble Anil Kumble DID NOT deserve this mistreatment and arrogance shown by Virat Kohli.

— Souvik Roy (@yorkivuos) June 20, 2017
We Love And Support You Anil Kumble. Most Humble Cricketer And A True Fighter. Sad To See Him Go Like This.

Miss You #AnilKumble. 🙏🏾#Kohli pic.twitter.com/zpmDZWWXqA

— Sir Ravindra Jadeja (@SirJadeja) June 20, 2017
Antigua 2002: This man bowled with a broken jaw, never giving up. Remember tearing up watching his grit. What a champion. #Anilkumble pic.twitter.com/o54rgJjwRQ

— ishaan prakash (@ishaan_ANI) June 20, 2017
Sad to see Anil Kumble has to QUIT..It would be pathetic if @imVkohli is behind this and specially his ego.#Anilkumble

— Riya (@Riya5558) June 20, 2017
Just remove all players who are unhappy with #AnilKumble. Indian cricket team will go places.

— AKSHAY (@akshay14793) June 20, 2017
Unfortunately Indians don't like frank, no nonsense, on your face men. @imVkohli is no different. Good bye Jumbo.India's loss #Anilkumble

— venugopal (@rvgpl71) June 21, 2017
Former India opener Virender Sehwag is the favourite now to take over as India coach.