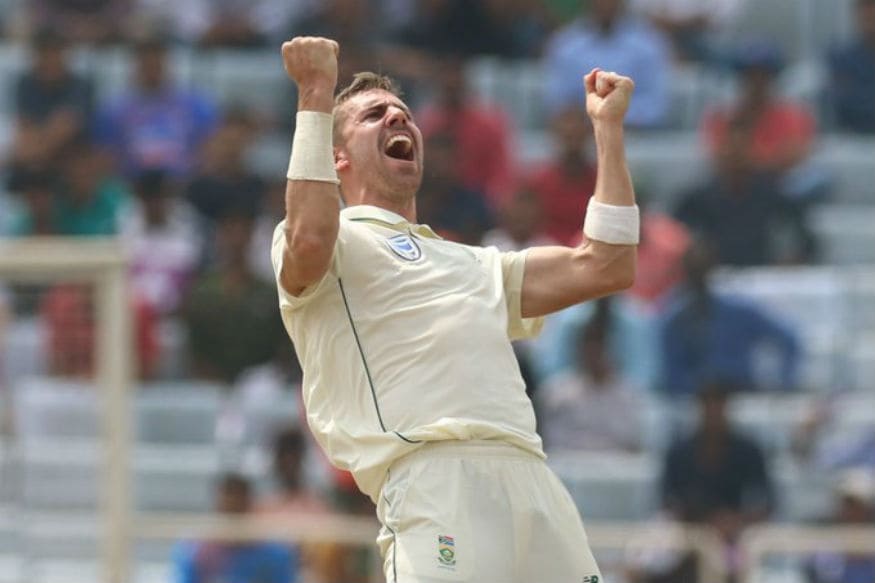 Earlier in the year before the World Cup, there was a lot of talk about South African fast bowler Anrich Nortje, as someone who could clock 150kmph with relative ease and would add some much needed bite to the pace battery.
It was a meteoric rise from the Mzansi Super League last season before two back to back injuries robbed him off what could have been the perfect year for him with the IPL and then the World Cup.
However having put all that behind him, Nortje is back at the top of his run up and waiting reload once again. Nortje has only played four ODIs, but he did make his Test debut last month as the Proteas were smashed in India. He played two of the three Tests and struggled immensely, going for figures of 0/100 in Pune and then 1/79 in Ranchi.
"I want to play for South Africa. That's always been the dream, so for as long as I can, that will be the priority," Nortje said in Cape Town.
"In my head, I'm trying to picture myself in that (new group of fast bowlers), otherwise it's going to be a surprise every time you play for the Proteas and you're going to feel like it's your first game every time.
"I'm just trying to get in the mindset that I'm part of that and I'm trying the best I can to prepare."
Nortje had a tough tour of India like most of his teammates, but from the looks of it he is here to stay and is not looking the Kolpak way any time soon either.