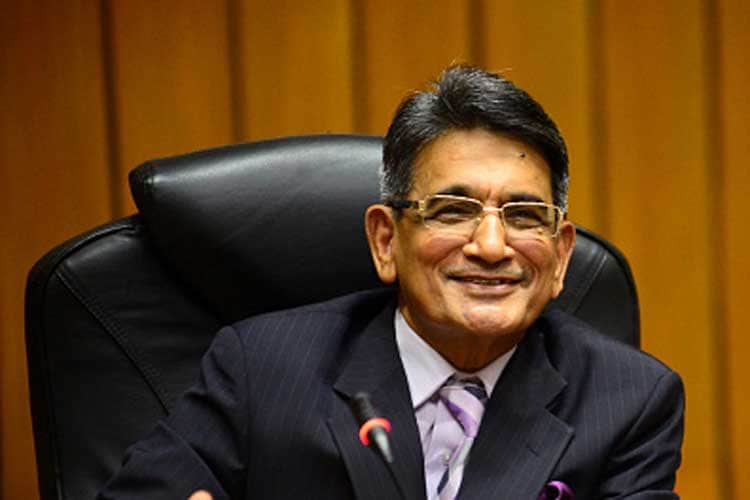 New Delhi: Former Chief Justice of India Justice RM Lodha on Monday termed the ouster of Anurag Thakur as BCCI President logical, after the Supreme Court of India rendered Thakur and board secretary Ajay Shirke powerless for not implementing the Lodha Panel recommendations.

"The recent order is logical because the SC order of 18th July 2016 was not implemented and Anurag Thakur, being the president of the board, had the responsibility to ensure the implementation of the recommendations but he failed to do so," Justice R M Lodha said in an exclusive interview to CNN News 18.

Also Read: Supreme Court Strips Anurag Thakur of BCCI President Powers


Justice Lodha also said BCCI did everything in their power to not let the guidelines come into effect but once the SC chose to accept the changes made by the 3-member committee, the BCCI were rendered powerless.


"Our report was discussed in the Supreme Court for more than six months and the BCCI had full say in front of them. They had engaged top notch lawyers and even criticized the report. But once our recommendations were accepted, the committee could not have changed the SC's order," said Justice Lodha.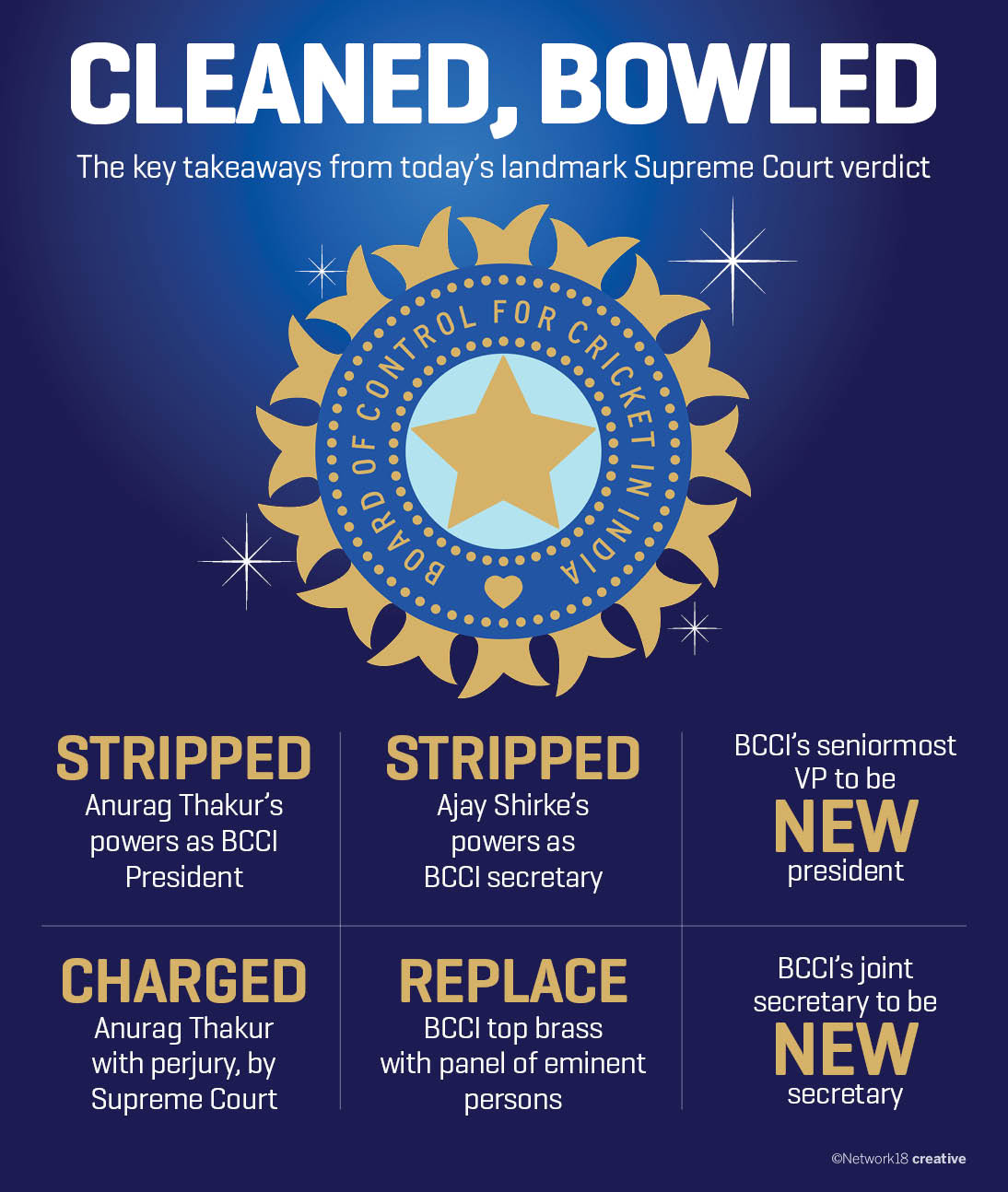 "Only the apex court could have reviewed the order and they haven't done, so there was no option left with the BCCI."

Justice Lodha also emphasized on the fact that this step has been taken for the betterment of the sport and to bring in transparency in the richest cricket body in the world.

"The whole idea was to improve the administration and governance of the BCCI and to bring in transparency, accountability and objectivity," said the former Chief Justice of India

First Published: January 2, 2017, 2:31 PM IST