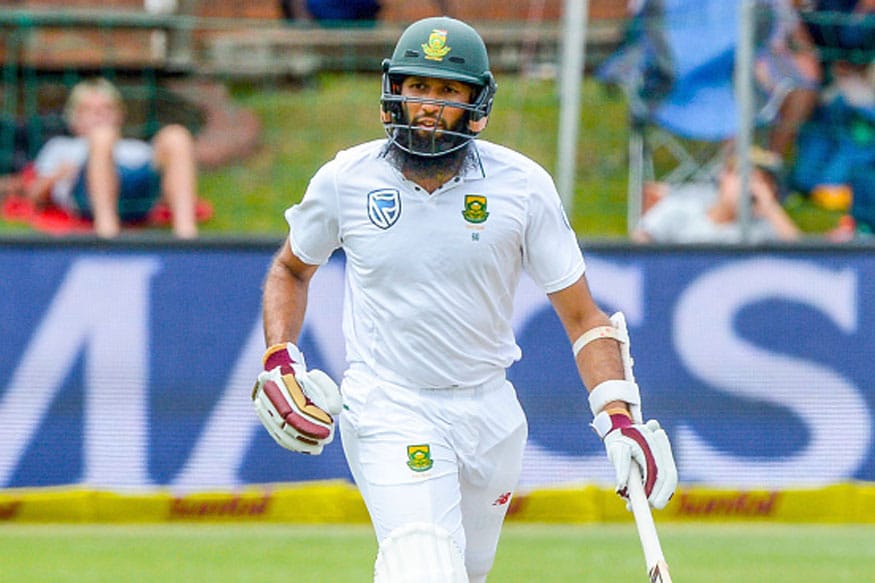 The Decision Review System (DRS) was in the spotlight once again after an apparent timing error by the umpires during the opening day of the first Test between Sri Lanka and South Africa handed Hashim Amla a reprieve.

The incident occurred in the second over of South Africa's innings when paceman Vishwa Fernando struck Amla on the pads with a length ball shaping into the batsman, but umpire Aleem Dar remained unmoved.

The Sri Lankan fielders congregated and after a short discussion, captain Dimuth Karunaratne raised his hand for the DRS signal. But he was in for a shock when umpire Dar told him that Sri Lanka had taken more than the stipulated time to ask for the review.

Replays later confirmed that had Sri Lanka been allowed to take the review, the on-field decision of not-out would have been overturned.




Sri Lanka will be felt hard done by as Amla would've been out. The umpires got it wrong as only 13 of the 15 seconds went by when they asked for the review. #SAvSL pic.twitter.com/rE0nxTXEhO


— SA Cricket magazine (@SACricketmag) February 13, 2019



Section 3.2.2 of the ICC's Test playing conditions says that: "The total time elapsed between the ball becoming dead and the review request being made shall be no more than 15 seconds," and "If the on-field umpires believe that a request has not been made within the 15 second time limit, they shall decline the request for a Player Review."

However, according to the commentators on the SuperSport broadcast, approximately only 13 seconds had passed from the time the appeal was made to when Karunaratne went for the review. Michael Holding, who was on air at the time further opined, "I have seen people take longer than that to review."

The playing conditions also state that "The bowler's end umpire shall provide the relevant player with a prompt after 10 seconds if the request has not been made at that time and the player shall request the review immediately thereafter." But there were no visible signs that Dar had, in fact, said anything to the bowler or the Sri Lankan captain after the 10-second mark.

The South African No.3 though did not last much longer after that with Suranga Lakmal inducing Amla into a false shot that was snaffled up by Kusal Mendis at second slip.

While the catch looked clean on first glance, umpire Umpire Richard Kettleborough thought otherwise and signalled for TV replays while giving a soft-signal of 'not-out'. It was later confirmed that Mendis had pouched the catch safely and Amla was sent on his way for 3 which left South Africa wobbling on 9/2.

First Published: February 13, 2019, 3:58 PM IST