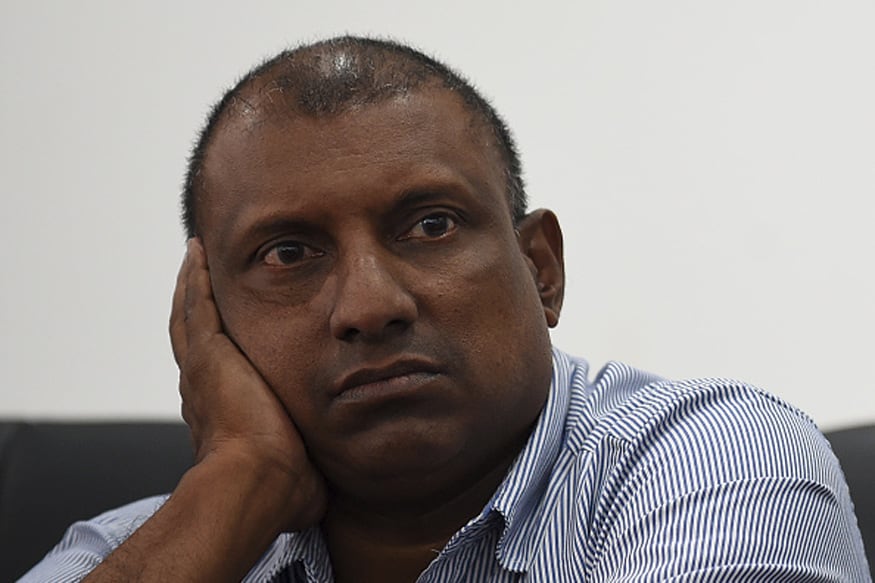 Former Sri Lankan star, Aravinda De Silva has said that he is still considering the offer of an advisory role by Sri Lanka Cricket (SLC).
"I have not given them a word. I am still thinking about it and will see how it goes." Silva said, after SLC President Thilanga Sumathipala asked Silva to join as one of the vice-presidents.
When asked as to why he was hesitant to take up the role, De Silva said, "I think there should be right people to work with and everyone should work as a team towards one goal. We need to work closely with the players, coach and the captain. Along with the selectors, we need to have a clear line of thinking as to which way we are progressing. If people are pulling in different directions, we are heading towards disaster".
Speaking about the poor performance of players, De Silva said, "In the short term I think we need to give confidence to players. Things like stability and continuity are very important. As a player, I have been in similar situations and I can imagine what they are going through. We have to back them and give them lot of support. I don't think we have been doing the right thing."
"Cricket is a game of confidence. The thing that has been letting us down is our batting and that's due to lack of confidence. After we whitewashed Australia, it was a great opportunity for us to capitalize, but we failed to do it, If you see the team against India, their confidence levels dropped from every game. Their body language changed drastically from the first Test to the last Test," De Silva added.
De Silva picked out the example of Dhananjaya de Silva to further elucidate, "Take the case of Dhananjaya de Silva. He scored a century in his maiden series against Australia. He showed the signs of a great player for the future, but at the moment his confidence is shattered. I feel things can be turned around, but not overnight. It is like building an organization. Trust the players, give them freedom and ask them to enjoy the game. That's my theory."
"The game has given me so much and that's why when people ask me to help, I am reluctant to say no. I am not bothered about the administration, you need to put the team on the right track. There's no doubt about the talent we have. Mind you, only last year these guys beat Australia 3-0. They were ranked number one.", he concluded.