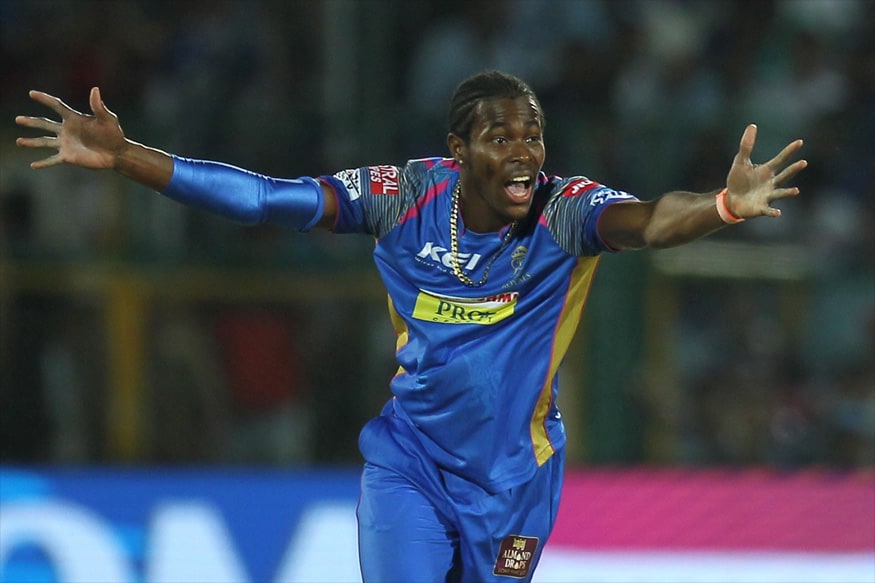 England head coach Trevor Bayliss has hinted at Jofra Archer being in contention for the upcoming 2019 World Cup insisting that the One-Day International series against Pakistan in early May at home could well be a proving ground for his selection in the quadrennial event.
"Jofra Archer's name keeps cropping up and I think, at some stage, we will give him an opportunity," Bayliss said after England's defeat in the fifth ODI against West Indies. "Those matches against Pakistan and Ireland, I think he will get an opportunity to show us what he can do. He's said publicly that he's keen.
"He's a bowler you don't get many of: someone who is able to bowl in all three phases of the game. He can take the new ball, he can bowl through the middle and he can bowl at the end which is a good skillset to have."
All the teams have to lock in their World Cup squad by April 23 but they will be given a chance to change it later on. Archer has been one of the most talked-about players since he became available for England selection after ECB's new residency qualification period was reduced from seven years to three.
An out and out pace bowler and a handy lower order batsman, Archer is also a gun fielder, which makes him a very tough candidate to leave out.
"We've got to have the squad in by April 23, but there's a month after that to change it," Bayliss said. "There's the Pakistan series before then, so we'll have discussions about whether he plays, because the absolute final date [for naming the World Cup squad] is May 22.
"We'd like it [the initial squad] to be as close as it can be [to the final 15], but we could try someone like Jofra in those matches and make a decision one way or another."
While England are the NO.1 side in ODI cricket and one of the favourites going into the World Cup, their latest form has been a cause of concern. They lost the Test series in the Caribbean 2-1 and then drew the following five-match ODI series 2-2 where their form fluctuated quite immensely. They amassed scores in tune of 364 and 418 in the series but were also shot out for 113 in the final ODI in St Lucia on a surface which was offering steep bounce.
Bayliss said that the gulf between England's good times and bad matches has been huge and that is that is a worrying sign.
"We still haven't adapted, we didn't adapt at all. We found during the Test series that the bouncier wickets were our Achilles' heel. We don't often get to play on too many bouncy wickets in England, and it's certainly not a strength of ours," Bayliss remarked.
"With 200 on the board, we'd have been right in the game. We needed a couple of guys to get their heads down, whether that meant letting balls go for 10-15 overs and building a partnership. We could have got there, but we kept on making the same mistakes.
"It's the good and the bad. And the gulf between our good times and our bad matches was huge. But in a couple of games [in this series] we've come out on top and played well under pressure, so a bit more of that is what we need."