London: The South African team might have had an optional training session at the Lord's on Friday, but it was one youngster who caught the attention at the MCC nets. It was none other than Sachin Tendulkar's son Arjun Tendulkar. Arjun was going through the grind just as the other kids in the country. With the summer holidays on, the family is currently in London.
Tendulkar goes to London for around a month-and-a-half every summer to spend some quality time with his family as he has a home in St John's Wood, the prosperous neighborhood near Lord's. And his son Arjun, who is primarily a bowler, uses the opportunity to also work on his cricketing skills during the academic break.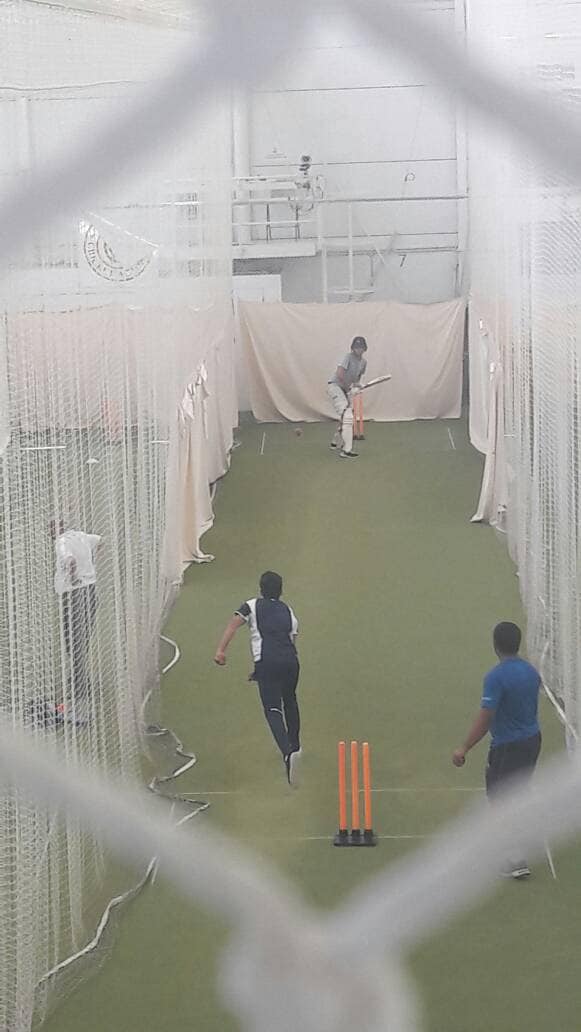 Basking in the success of his biopic, Sachin - A Billion Dreams, master blaster Tendulkar seems to be having a great time in London. He was there to cheer the Indian team during the India-Pakistan game in Birmingham which Virat Kohli and his boys won by 124 runs.
Having watched the high-intensity clash at Edgbaston, Tendulkar also took time to attended the concert of famous musician Phil Collins at the Royal Albert Hall in London.
Earlier the Indian team had gone to show support to the little master when Tendulkar's movie released. The whole team was there at the premiere before leaving for England to play in the Champions Trophy.
Written and directed by James Erskine, 'Sachin A Billion Dreams' offers some never-seen-before footage and rare pictures from Sachin's personal life. It shares the memories from Sachin's playful childhood and how he emerged as the finest cricketer of the world through his perseverance and preparation.