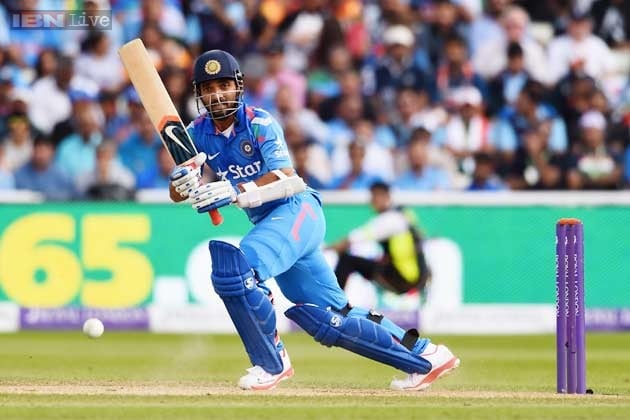 (For ball-by-ball commentary, scroll down to the bottom of the page)
Match Preview: Two back-to-back wins has brought the cheer back in the Indian camp, and if the visitors manage to clinch the ODI series against England at Birmingham, their World Cup preparations will be on track and the hosts' in disarray.
What England must be most hurt about is the lopsided nature of their two defeats in the second and third ODIs, after the series started with a washout at Bristol. A 133-run hammering at Cardiff was followed by a six-wicket loss at Nottingham, which brought swords out for the England team.
Not a single English batsman has managed a half-century in the two completed games of the series, falling prey mainly to Indian spinners who have come into their own after a disappointing Test series, taking 13 of the 20 wickets to fall so far.

####