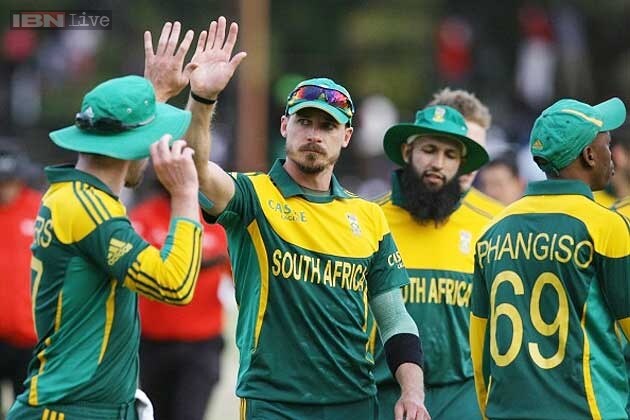 (For ball-by-ball commentary, scroll down to the bottom of the page)
TOSS: South Africa opted to field against New Zealand.
South Africa opens a one-day series against New Zealand looking to strike a psychological blow against the Black Caps ahead of the Cricket World Cup early next year.
The three-match series, which begins in the North Island's picturesque Mount Maunganui, will also give the Proteas a chance to familiarise themselves with local conditions in preparation for the World Cup pool matches they will play at New Zealand venues.
First Published: October 21, 2014, 3:23 AM IST