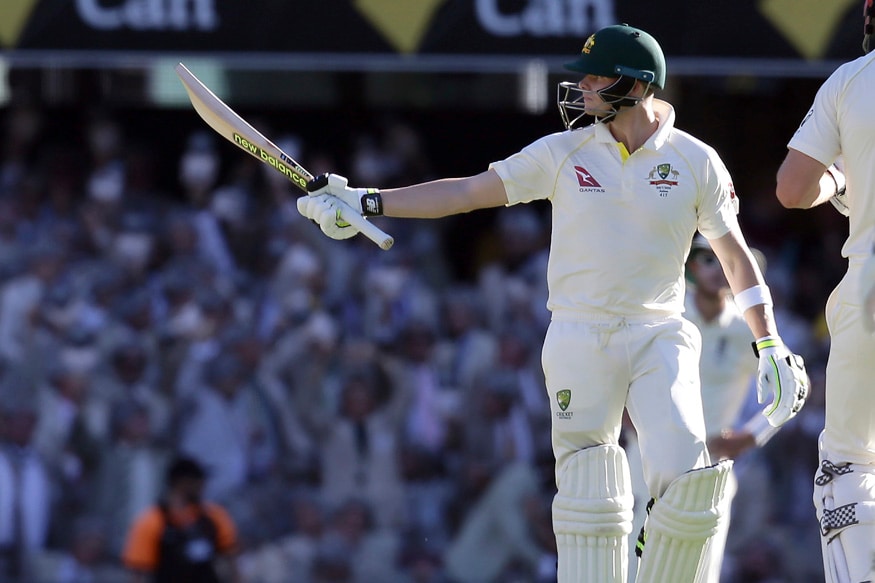 Catch all the action from Day 3 of the Gabba Test match between Australia and England in the Ashes from the live commentary on Cricketnext.com
Day 2 Round-up: Off-spinner, fielding guru and sledger extraordinaire, the multi-talented Nathan Lyon returned to his main job of taking wickets on Friday as he made another key contribution to keep Australia in the series-opening Ashes test.
Denied a victim on day one when recalled wicketkeeper Tim Paine grassed a nick from James Vince, Lyon trapped Moeen Ali lbw for 38 and bowled Chris Woakes for a duck in quick succession on day two, hastening England's dismissal for 302.
An unbeaten captain's knock of 64 from Steve Smith and 44 from Shaun Marsh then pushed Australia to 165 for four at stumps, rescuing the hosts after a top-order collapse.
While unrewarded, Lyon bowled superbly on day one, relishing the turn on an unusually soft Gabba deck and defending a downcast Paine as the best keeper he had ever worked with.
He also threw down the stumps in an inspired piece of fielding to run out Vince for 83, denying the rookie number three a galvanising century.
Having led Australia's victory song 'Under the Southern Cross' since the retirement of batsman Mike Hussey, Lyon showed a surprising new dimension as he sledged the England team gratuitously in the lead-up to the match.
Claiming England's out-of-form wicketkeeper Matt Prior wanted to fly home midway through the 5-0 whitewash in 2013-14, Lyon also said he hoped Australia could end careers in the current series, including the visiting captain Joe Root.
The tirade drew stinging criticism from Prior and an array of British media pundits, but Lyon said he was happy to take a bullet for the team.
"I took a lot of pressure off Tim Paine and (uncapped opener) Cameron Bancroft, I thought you guys were a little bit smarter than that but it is what it is," he told reporters with a smile during the end-of-day media conference.
"At the end of the day it's a team game, I know my role in the Australian cricket team, I know that I am a leader, I know I am one of the most experienced guys in that change room.
"So if I can go out there and share my experience with the younger guys then hopefully we can put Australian cricket in a good place."
On a personal level, he said he had never felt more confident in his craft, having toiled for years to convince selectors of his value.
"My bowling is coming out the best it's come out. I am looking forward to the rest of this series."