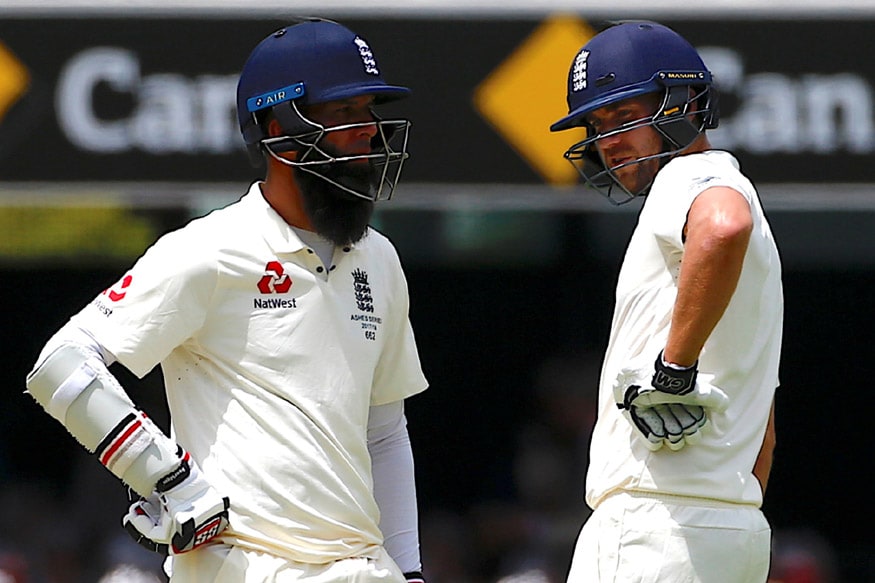 Brisbane: Cricket can be a game of fine lines but England fans were irked that all-rounder Moeen Ali was judged on the wrong side of one when stumped on day four of the series-opening Ashes test on Sunday.
Battling with Jonny Bairstow to push England to a respectable total, Moeen's back foot strayed forward as he played and missed at a ball from spinner Nathan Lyon, with wicket-keeper Tim Paine sharply whipping off the bails.
The decision was referred upstairs and after lengthy deliberation using an array of angles, the third umpire Chris Gaffaney of New Zealand gave Moeen out for 40.
While it appeared a marginal decision, there was no benefit of the doubt given to the batsman and English fans at the Gabba greeted the dismissal with jeers as their team slumped to 155 for six, clinging to a precarious 129-run lead.
England's 'Barmy Army' queried the integrity of the line in a post on Twitter, as it did appear to be wider at the middle of the pitch than at the edges.
The decision was quickly dubbed 'Shoddy-line' on social media and English fans' annoyance can only have grown as their team lost their last four wickets in a hurry to be dismissed for 195, leaving Australia 170 to chase for victory.