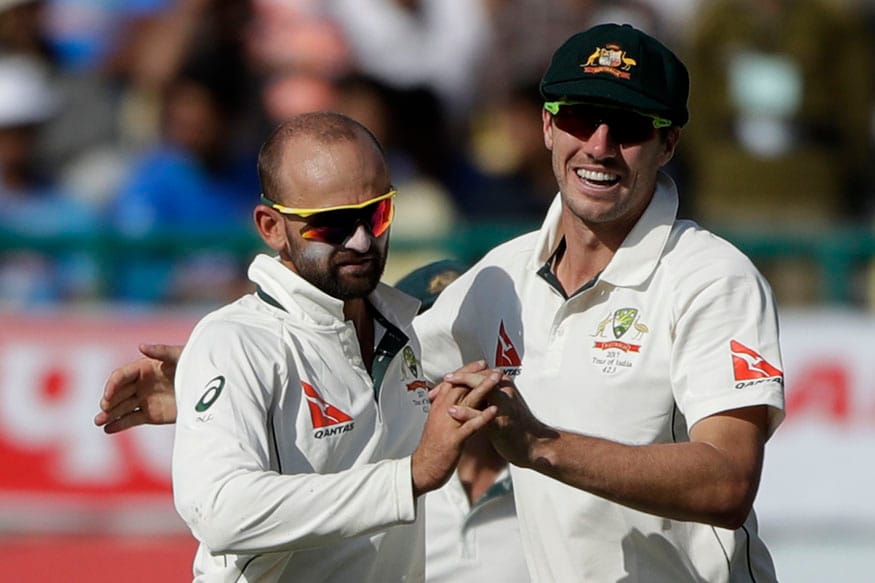 New Delhi: Legendary Australia cricketer Ricky Ponting believes that Nathan Lyon's brilliance in the field on the first day of the first Ashes Test in Brisbane could prove to be the turning point of the whole series.
Ashes debutant James Vince looked in fine touch in the first innings as he slammed a fighting fifty for England. Following the dismissal of Alastair Cook early in the innings, Vince put on a 125-run stand with Marcus Stoneman to steady the ship for the visitors.
Pat Cummins then got rid of Stoneman after he completed his fifty but Vince held his own on the other end and kept moving steadily towards his maiden century. However, Lyon ended Vince's dream as he sent him packing by affecting a brilliant run-out.
Vince (83) tried to take a cheeky single but Lyon got hold of the ball and hit the stumps while fielding at point. Replays showed that Vince was way out of his crease when the ball crashed into the stumps. This helped Australia make a stunning comeback in the innings and from 143/2, the visitors were bundled out for 302.
Huge moment! Simply outstanding from Nathan Lyon in the field: https://t.co/P6sH6ROa7L #Ashes pic.twitter.com/3hKwvzYS0v

— cricket.com.au (@CricketAus) November 23, 2017
"That's the sort of moment in Test matches that can determine the whole series. The boys work hard on their fielding for moments that might pop up like that and Nathan Lyon grabbed one today. It was a terrific piece of work and it could be a defining moment in this game," Ponting was quoted as saying by cricket.com.au.
"Lyon was actually on the move when the ball was hit. It bounced up nice and low and he was in a good balanced throwing position. And when you're on the move, you have to start it to the left-hand side of the stumps and momentum takes the ball towards the stump," he added.