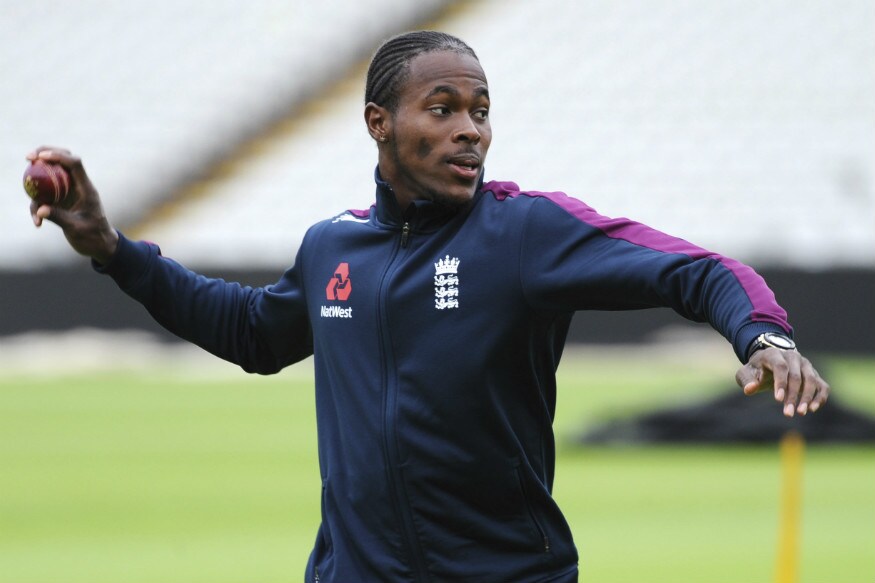 Exactly a month after creating history in a nerve-wracking World Cup final against New Zealand at Lord's, England return to the venue for another important game in another format. They're 0-1 down in the Ashes, and need to turn things around before it gets too difficult.
England came into the series on a high and with the better record at Edgbaston, but it was Australia who came out on top. In other words, it was Steve Smith who came out on top.
Smith batted like he was never away from the game, scoring 144 and 142 in the two innings. The first innings knock in particular was all class - Australia were 122 for 8 at one stage but he bailed them out to take them to 284. Matthew Wade joined Smith in the centurion list in the second innings, and the duo together put the match well and truly beyond England.
Take out Smith, and there was little to choose between the two sides. That is what England will be hoping to do in the second Test, and in that pursuit, they're likely to give Jofra Archer a Test debut. England badly missed James Anderson in the first Test; although Archer is no Anderson, there's enough evidence that he steps up when the stage gets big. One just has to see the World Cup to know more. England have also got in Jack Leach for Moeen Ali, as Smith supposedly has a weakness against left-arm spin.
Smith is a massive worry for England but their bigger concern should be their own batting. There were moments at Edgbaston when they were on top but they didn't capitalise. From 154 for 1 in the first innings, they should have closed the game out but that didn't happen.
Rory Burns scored a ton in the first innings, but Jason Roy, Joe Denly, Jos Buttler and Jonny Bairstow are struggling for runs. That's almost the entire middle order, and the situation would be even worse if not for Ben Stokes. It's the reason they're prone to collapses, and England will have to find a way out of the mess. It's here that captain Joe Root will have to step up. He got 57 and 28 in the two innings - not enough for a frontline batsman.
England missed Anderson in the first game but their bowlers will always be a threat, especially if the pitch has grass. Stuart Broad picked five in the first innings, and Chris Woakes loves bowling at Lord's. Add Archer, and England have a potent attack - if only they can get beyond Smith.
The focus on Smith also shows Australia have issues. That they were 122 for 8 in the first innings says a lot; David Warner and Cameron Bancroft scored in single digits in both the innings, and Usman Khawaja managed only 53 runs in total. The middle order picked themselves up in the second innings, with Wade scoring a ton and Travis Head scoring 51, apart from contributions from Tim Paine and the bowlers. Australia will need their openers to join the party.
Australia's toughest selection problems were in the bowling department. They left out Mitchell Starc and Josh Hazlewood in the first Test, but the duo is back in the XII for the second game. James Pattinson, who picked only two wickets from a combined 35 overs, has been left out. Australia will now have to pick two from Starc, Siddle and Hazlewood to partner Pat Cummins and Nathan Lyon.
The pitch at Lord's is generally filled with green, but the one for this game is likely to be drier. It will only make England's chances tougher; their bowling strengths will be nullified, and more importantly, Australia have Lyon to exploit the surface.
The pressure is on the hosts, and it's up to them to bounce back.
England (XII): Joe Root (Capt), Jofra Archer, Jonny Bairstow, Stuart Broad, Rory Burns, Jos Buttler, Sam Curran, Joe Denly, Jack Leach, Jason Roy, Ben Stokes, Chris Woakes
Australia (XII): David Warner, Cameron Bancroft, Usman Khawaja, Steve Smith, Travis Head, Matthew Wade, Tim Paine (Capt), Pat Cummins, Mitchell Starc, Peter Siddle, Nathan Lyon, Josh Hazlewood