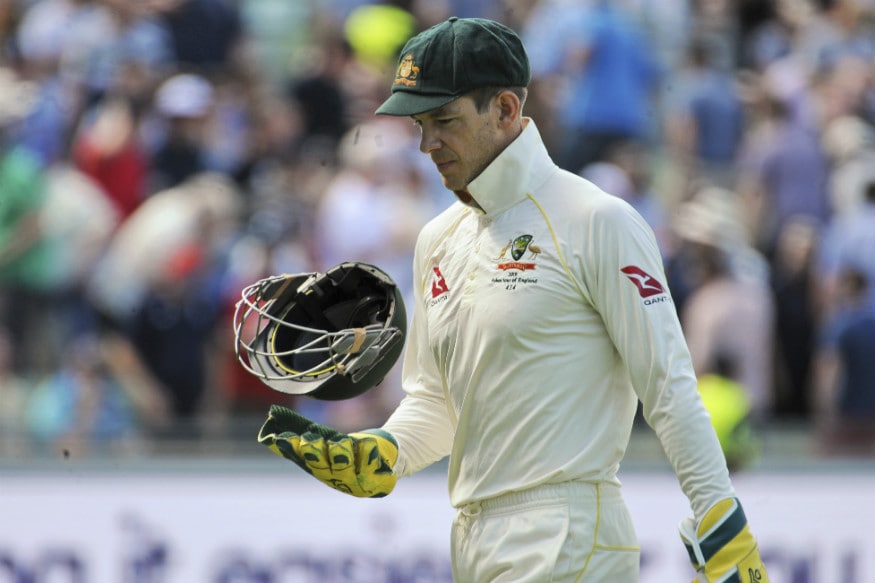 Australia captain Tim Paine has hit back at suggestions from England fast bowler Jofra Archer that the tourists "panicked" during their extraordinary loss to England in the third Ashes Test at Headingley.
Paine's team were on course for a victory that would have seen Australia retain the Ashes at 2-1 up with two to play only for Ben Stokes's stunning 135 not out and an improbable last-wicket stand with Jack Leach to see England to a dramatic win.
Paine faced criticism for the way he led his side in the field during the closing stages of the match and the wicketkeeper has since accepted he made mistakes with his field placings.
But speaking to reporters on Tuesday -- the eve of the fourth Test at Old Trafford -- Paine insisted Australia had not lost their nerve at Leeds and bristled at talk they had "choked".
"No. Jofra is entitled to his opinion -- he's had plenty of those that's for sure -- but as I said, we made some mistakes," Paine said.
"It happens. We have addressed it as a team. I would do some things differently with my field placings. As I said, the mistakes have been made. We have learnt from it.
"There were times, looking back at it, where it was obvious I should have had the field up and allowed Ben to hit a couple of boundaries so we had more balls at the tailender (Jack Leach).
"That's the main thing I would have done differently. It happens in cricket and we have moved on, learnt from it, and we are ready for another great Test match."
Paine added that Starc's chances of playing in the fourth Test were 'good', adding that any team decisions will only be made once they have looked at the wicket again.
"They (Starc's chances of playing) are good. He is in the 12, so he is close. We will have another look at the wicket - it looks pretty dry and hopefully it has got a bit of pace in it.
"Starcy bowled superbly last week at Derby. He has been working really hard on getting his length right and we were really impressed. We know what he can do to tail-end batters when he cranks it up. The boys have been calling him 'the mop' for a few years now.
"He is a great option for us. We think this wicket might suit him and, if we make that call, we are sure he will do a great job."
Paine also had words of encouragement for Usman Khawaja, who will be missing out on the Test thanks largely due to Steve Smith making his return after suffering a concussion in the second Test at Lord's.
"Usman is a key player but he hasn't scored the runs that he or we would like. With Smith coming back it was a tough decision to make on Usman.
"We still think he has got a lot of cricket left in him. He has had a very good Test record over his career and we expect that he will bounce back very strongly."
(With AFP inputs)