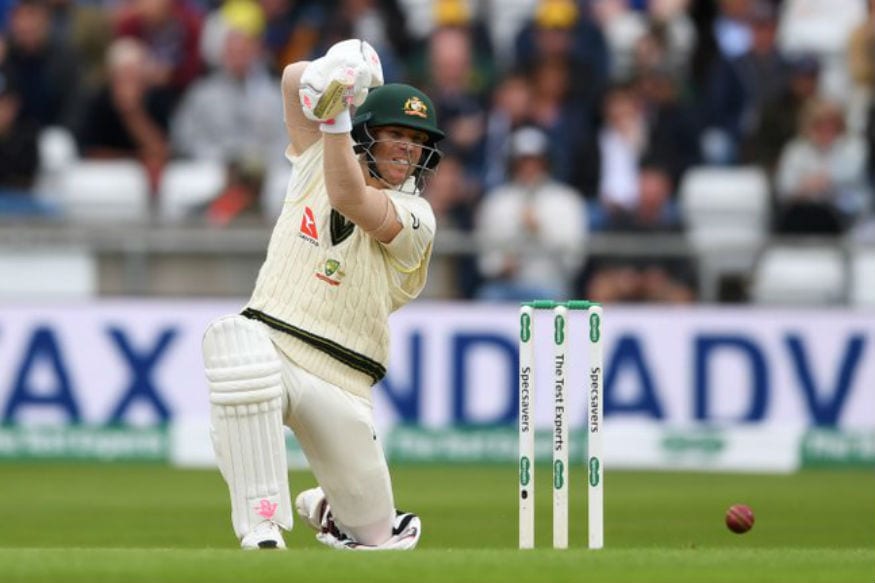 Former Australian captain Ricky Ponting believes that the added responsibility of being the senior most batsman in the side fueled David Warner's fight on a rain marred day in the third Ashes Test in Leeds.
With Steve Smith out, Warner battled his way through a gloomy day against the Jofra Archer led attack to score 61 as Australia were bowled out for 179.
Ponting expected Warner would score a century in the preceding Test at Lord's but his first innings of substance arrived a Test later, and it was much needed.
"It was more important this game for Davey to do it with Steve Smith not being there," Ponting told cricket.com.au on Thursday.
"You then have got to turn to your more senior players and hope that they get the job done for you.
"Knowing what Davey is like he would've liked the opportunity to be the most senior player in the side and so far he's stood up really well."
Warner has been unlucky in the Ashes so far but that changed as he played and missed 13 of his first 25 deliveries against Stuart Broad and survived. Broad has dismissed him thrice in the series already.
Getting through Broad's first spell was a major confidence booster for Warner, who then picked up the pace to reach his half-century from 79 balls with six boundaries.
However his luck ran out on 61 when Archer returned to bowl a brilliant delivery that arrowed in, nipped away and claimed the outside edge, the exact ball he had been playing and missing early on in his innings.
"He had a little bit of luck, he played and missed a lot of balls but his mental application today has been the difference," Ponting said.
"He missed a lot but he was holding his line, he didn't follow the ball, he was trusting his technique and if anything the balls were just too good – they did too much.
"All Davey had to do was wait until Broad got a little bit straighter, try and work him through the leg-side and when he got something he could play off the back foot try and hurt him.
"It was always going to be difficult for him to try and score off the front foot because the ball was swinging so much."
Archer, who dismissed Warner and finished with 6/45 to back up his Lord's debut, barely used his venomous bouncer and did not exceed 90mph on the speed gun as he targeted the stumps and played for the outside edge. Ponting was not surprised that he adapted as well as he did.
"The conditions here, having won the toss and bowled first, it was really important England made the most of the new ball," Ponting said.
"I didn't mind the fact that he dropped his pace slightly, tried to get the ball in the right area because you know here at Headingley if you bowl enough balls in the right area, especially with a ball that's under 20 overs old, you're going to be really challenging the batsman.
"I think as the games goes on we'll see him crank it up; he'll probably bowl quicker, he'll bowl shorter but I think he did right thing with the new ball."