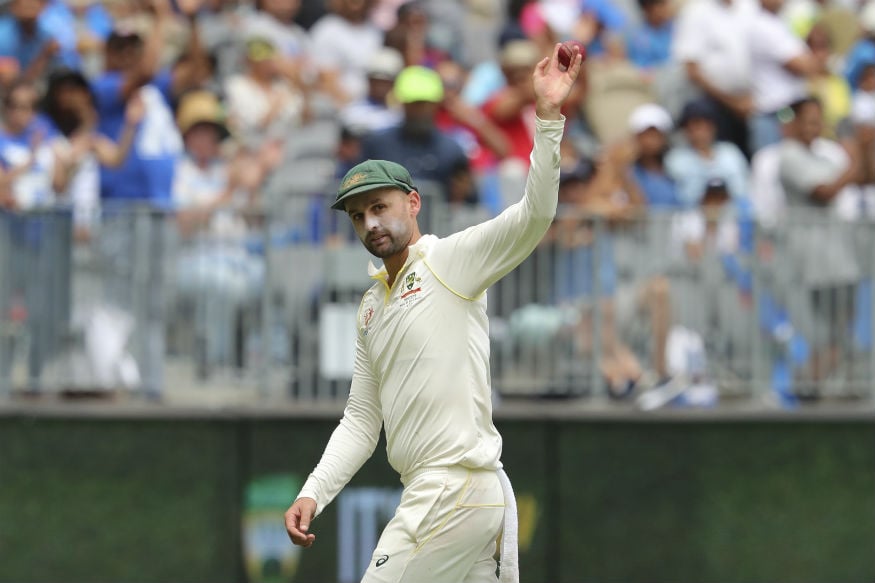 It has been close to two decades since Australia won the Ashes on English soil, and for veteran off-spinner Nathan Lyon changing that record would be a dream come true. The last time Australia won the Ashes in England was all the way back in 2001 when Steve Waugh led them to a convincing 4-1 series win.
Lyon, among the players who have been in England for more than few weeks due to the World Cup, is on his third Ashes tour.
Lyon has played eight Tests in England and has been part of only two wins, with four defeats and two draws to show. The spinner has been part of Australian Test teams that have won the Ashes at home, including a 5-0 whitewash in 2013-14. He has won away in South Africa and Asia, and been part of the Test side crowned No.1 in the world.
But the 31-year-old says winning an Ashes series in England is the ultimate.
"It's like a dream," Lyon said on the latest episode of The Unplayable Podcast.
"As a kid you always dream of firstly playing cricket for Australia but then winning the Ashes.
"Winning the Ashes is always (up) there but winning it away makes it more special."
The image of the legendary Shane Warne celebrating the Ashes series win in 1997 in Trent Bridge has been a massive source of inspiration for Lyon. It's a fantasy that he hopes to be able live in less than two months. And he's been practicing just in case it comes to fruition.
"The big memory for me is seeing Shane Warne with the stump," Lyon said.
"That's the biggest thing. I'm desperate to replicate that. I reckon it would be brilliant.
"If we win the Ashes I'll do it. I've been practicing, don't worry about that.
"Like Steve Smith batting in his room, I've got a stump up there."
Keeping the mimicry going, Lyon almost did a Glenn McGrath and predicted the series scoreline, but stopped short. Like McGrath, even he does not plan to give the English anything.
"I've never gone into a series, whether it's a three-(match) series or a four-game series and thought I was going to lose one," he said.
"So I'm coming over here to win five Test matches."