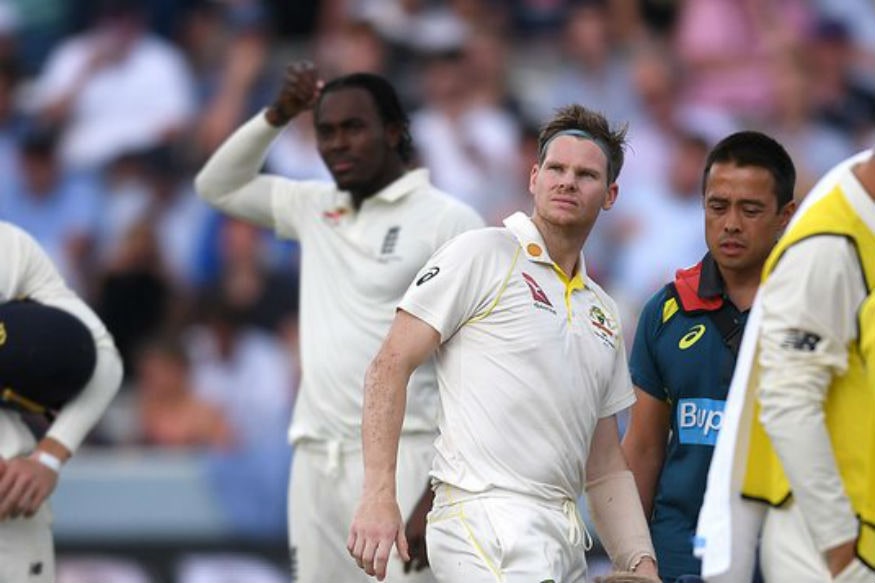 As England clawed themselves to a position of dominance in the fifth and final Ashes Test going into Day three of the encounter, former Australian captain Ricky Ponting dismissed suggestions that Steve Smith was the only difference between the English and Australian sides, and said that the series had more positives for Australia than for the hosts.
Australia could not match England's first innings total of 294, and were bowled out for 225 with Smith top-scoring with 80 runs as wickets tumbled all around him. But Ponting said Australia could still win the Test.
"I still think Australia would be in front (had Smith not been so dominant)," Ponting told cricket.com.au. "I heard a few people say during the week that he's been the only difference. I don't think he's been the only difference.
"He's been a huge part of the reason that Australia are in front, but you could say the same thing if you took Ben Stokes' runs out of the England line-up as well, then it's a totally different thing.
"But that's what team sports are all about. Sometimes you have an even contribution, sometimes you have one or two of your players standing up.
"If you look at both teams there are more shining lights coming out of this series for Australia than there have been for England."
Going into Day 3, England have a 78-run lead with all ten wickets intact, and while Ponting admitted that it would be a struggle for Australia from this point on, he didn't rule out a fight-back.
"I think Australia are really going to struggle from here to be fair," Ponting said.
"After winning the toss and bowling, what you don't want to do is be behind in the first innings, it's a long way back if you're behind.
"It's going to be really hard work for them. They're going to have to bowl exceptionally well and bat exceptionally well late in the game.
"It's a really dry pitch, which we were all worried about when Australia decided to bowl first; just how dry and difficult (to bat on) it might become late in the game.
"They have to bowl England out for less than 250, you don't want to be chasing many more than 300 in the last innings of any Test match, let alone on a wicket that does look particularly dry."