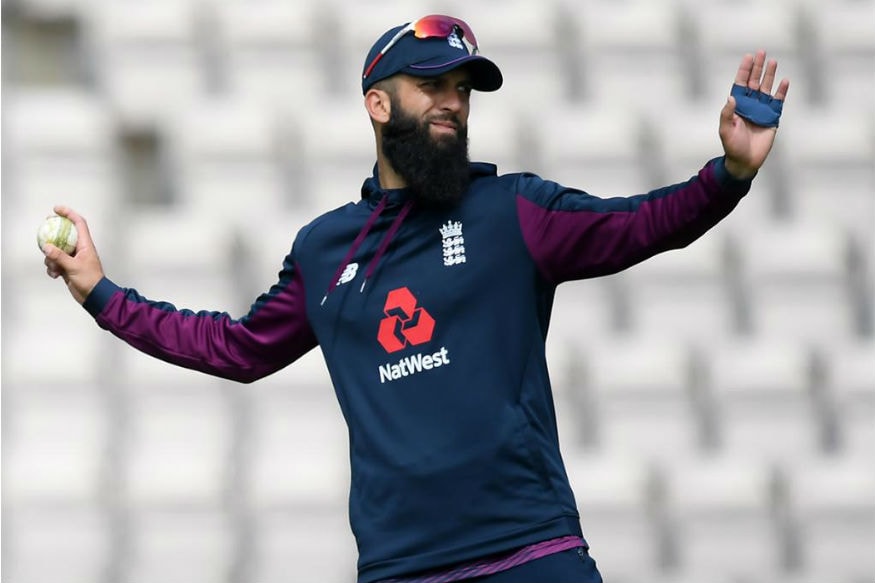 Moeen Ali's poor run with the bat continued in the first Ashes Test at Edgbaston, and he didn't have much of an impact with the ball either as Australia took a 1-0 lead in the five match Test series.
And ex-England captain Nasser Hussain believes that while Ali's contributions to the team have been immense over the last 2-3 years, they need to ascertain whether he is mentally in the right frame of mind to perform the way he is capable of doing.
"The thing they've got to decide on is Moeen. He's been a fabulous bowler for England over the last two or three years if you look at his stats and how he's done," Hussain wrote in his column for Sky Sports. "They just have to decide where he is confidence-wise; is he shot mentally?
"Is the lack of runs with Lyon being all over him, as he was in Australia, affecting his bowling? Is it slight technical things that he is working on with Saqlain Mushtaq (England's spin bowling coach)? Where is he mentally? Because this game is played in the mind."
Ali picked up three wickets in the match, but registered a duck and four runs in the two innings. Hussain suggested that with Steve Smith historically susceptible to left-arm spin and Jack Leach waiting in the wings, England might be tempted to give him a start.
"There are the stats showing Smith is slightly worse against left-arm spin, they might want to try a bit of that and Jack Leach is waiting.
"It is a decision they are going to have to make, not on whether Moeen Ali is a good cricketer, make no mistake, in England he is a fabulous cricketer - his record speaks for itself."
Hussain also wrote that England were right in selecting Anderson for the Test, and that there was no way to predict that he would pull up in the manner he did.
"I don't see how anyone can complain about the selection, the backroom staff couldn't really win with Anderson, they played him and he broke down so everyone has a go but can you imagine if they hadn't played him when he was saying he was fit and had no injury and this sort of thing happened with Australia scoring 480-odd? Everyone would be saying, 'where's Jimmy?'
"These things happen in professional sport, people get injured. It's not an exact science. England have just got to make sure they bounce back from it with their bowling attack.
"Obviously for England, what they will like is the fact that Archer will come in for the next game and he will provide them with extra pace so they're not a one-dimensional attack.
"But I've got to say Stuart Broad, Chris Woakes and Ben Stokes really kept going fantastically well in both innings, one bowler down to put in the efforts they have has been brilliant."
The Lord's Test begins on August 14, while the third Test will be played from August 22 at Headingley before the teams head to Manchester and London for the final two Tests.