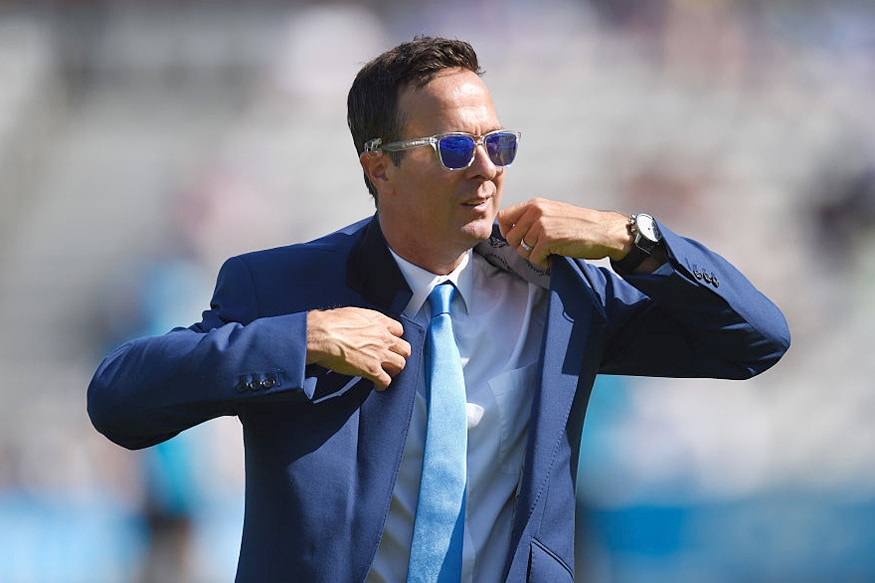 Former England skipper Michael Vaughan believes that England have failed to identify the big moments in the fourth Ashes Test match thus far, adding that the side lacked a collective fight when it mattered most.
"It is not down to the captain or coach. It should not have to be down to them to get you as a player to realise you have to be up for it on the first day of an Ashes Test," Vaughan wrote in his column in The Telegraph.
"They will not like this, but they played like a bunch of individuals on day one. It was hard. The wind was blowing, it was cold and they had lost a good toss. But that is when you have to be tough.
"For whatever reason they did not have that inner fight and that was a big disappointment. When it really mattered the collective could not be together.
"They were individuals trying to do their own job. When conditions are tough that is when you have to be tight. It ultimately could cost them the Ashes series.
"They have failed to identify the big moments in this match."
Vaughan pointed to the decision to bowl Jack Leach and Craig Overton in the first few overs after tea instead of either Jofra Archer or Stuart Broad as a baffling one.
"After tea on Saturday Australia were 63 for four but England bowled Jack Leach and Craig Overton. Surely Stuart Broad and Jofra Archer should have been saying: "Give me the ball for three overs." England needed to dismiss Smith and one of the big fast bowlers could have done that.
"At Headingley, Ben Stokes realised he had to grab the moment and he did it by bowling a 25-over spell. But England do not seem to be a team who consistently realise when to be switched on.
"For a spell in the Australia second innings before tea they were transformed. Stokes fired into them and revved them up in the huddle before the Australia innings.
"Why can't they find that fire from within? Bowlers who had been bowling at 80mph were suddenly at 90 in the second innings."
The former middle order batsman also believes that team management needs to take a decision on Jason Roy's future in Test cricket after this game, adding that it could be good to let the limited-overs opener focus on white-ball cricket.
"England will have a decision to make over Jason Roy after this game, unless he improves dramatically in the second innings. His strength in white ball cricket is throwing his hands hard at the ball. In Test cricket you have to play later, with softer hands.
"You have to be an unbelievable player to be able to flip between going hard at the ball to then all of a sudden playing within yourself and getting hands closer to the body, allowing the ball to come to you.
"The last thing England want is Jason spending a lot of time honing his Test technique and ruining what he has in white ball cricket. It could happen with his technique too.
"It could be better for English cricket if he is told to concentrate on being the best 50-over and T20 opener in the world and they bring someone else in to play Test cricket."