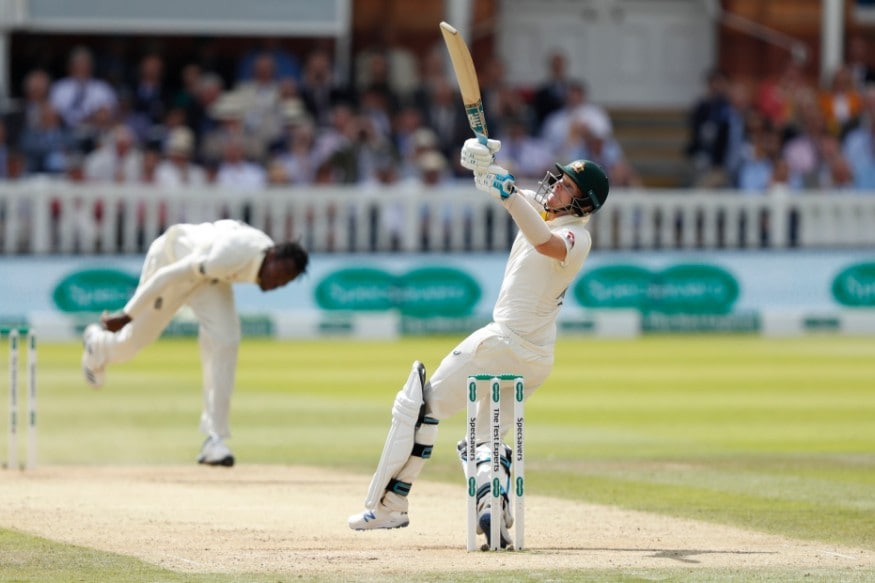 Jofra Archer was criticised by sections of social media for not checking on Steve Smith after a bouncer struck the batsman on his neck, but the England pacer said his heart skipped a beat when he saw Smith go down on the fourth day of the second Test at Lord's.
In a menacing spell of fast short-pitched bowling, Archer hit Smith twice - first on his forearm before forcing Smith to retire hurt on 80 with a sharp bouncer. The way Smith went down brought back memories of Phil Hughes' unfortunate death, and Archer said he breathed a sigh of relief only when his Rajasthan Royals captain got back on his feet.
"To see him go down, everyone stopped and everyone's heart skipped a beat," Archer told the BBC. "After he got up and he was moving around, you breathe a sigh of relief."
"Honestly, I don't know what I was thinking at the time," he then told Sky Sports. "Seeing someone go down, you don't ever want to see anyone getting carried off in a stretcher or you don't want to see anyone missing a day or another game.
"Especially what happened a few years ago as well. It's never a nice sight."
Archer stressed his only aim through the short-ball barrage was to get Smith out.
"I was trying to get him out," said Archer. "We had a short leg, we had a leg slip. He's good at working the ball off his hips and if one bounced a little bit it, can go to short leg or to one of the guys waiting.
"I think he's had a lot of that all series, a lot of balls haven't gone to hand, always landing in the gap.
"Yesterday it was just rare seeing him get out without scoring a hundred as well. I was telling the guys yesterday I don't think I've ever seen him get out on his own accord til yesterday. I just tried to get him rattled."
Smith returned to bat soon after and was dismissed on 92 by Chris Woakes. Archer had figures of 29-11-59-2 in his debut Test innings.