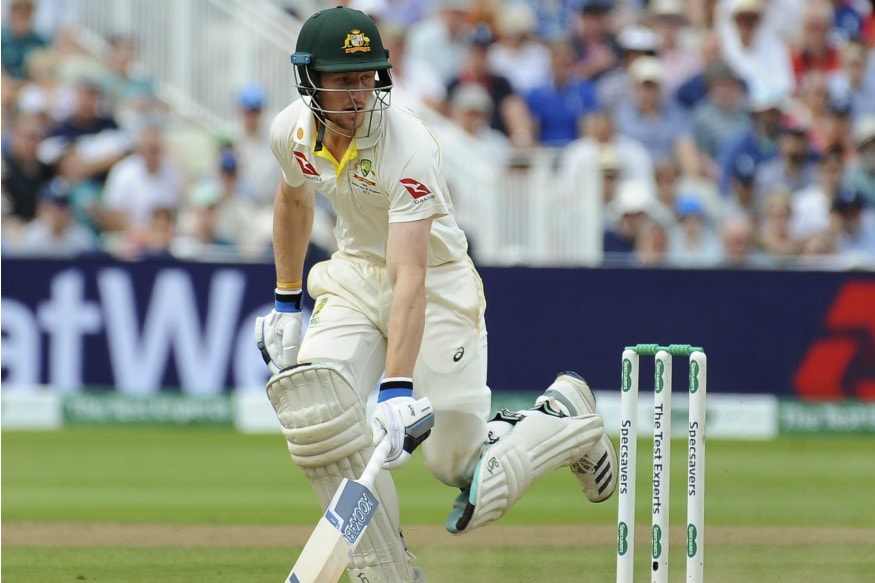 Former Australia captain Ricky Ponting believes team management will stick with opener Cameron Bancroft in the long run despite him returning three single-figure scores in three innings thus far.
"It was a tough call in the first place, but I think the fact they made as big a decision as they did … I think they'll stick with him (Bancroft)," Ponting told cricket.com.au.
"I know that they love everything about the way he goes about his cricket. He's very professional and dedicated and brings a bit in the field."
Ponting further added that the concept of identifying players they want to stick with for the long term comes from Waugh, who himself took some time to get going in his Test career.
"I know Steve Waugh is all over identifying that side of people and sticking with them. You've only got to think of his own career … it was 27 Tests before he made his first hundred and look what he turned into.
"I think there might be a bit of that sort of attitude around this group; identifying the ones you want to stick with and give a good crack at it.
"The fact Bancroft was picked at the start of the series says to me they've identified him as one of those guys they want for the long haul."
Ponting did add that both Bancroft and David Warner will be under some pressure due to them not being among the runs early in the Ashes but backed them both to come good.
"Bancroft is probably under pressure just because he hasn't made the runs he would have liked to have made.
"It's a technique all of his own. He falls over a little bit and his head is always outside the line of his front foot and that generally means you're going to be susceptible to the ball coming back in. But he's found a way to make runs all over the world in the last couple of years.
"(Bancroft and Warner) are both batting at the toughest time of the innings and I think they eventually will score some runs.
"There'll be times when they get through the new ball and capitalise on good conditions. They've got to stick with them now."
As for the second Test, Ponting still believes that a result is possible for either side but a lot will depend on how aggressive the respective captains will be at the start of Day 4.
"If they do knock Australia over early, are they going to be courageous enough to score runs quickly and set up the game? Or will they just be happy to stay in the game and play out a draw?
"And it's the same with Australia; will they try and score quickly enough on day four to get close to England's total quickly? They probably can't afford to do that seeing as they're 4-80.
"If you try and defend and not push for a win, that's when you can get knocked over quickly and get behind in the game.
"We'll get a good idea of the thoughts of both captains once we get through the first hour tonight." ​