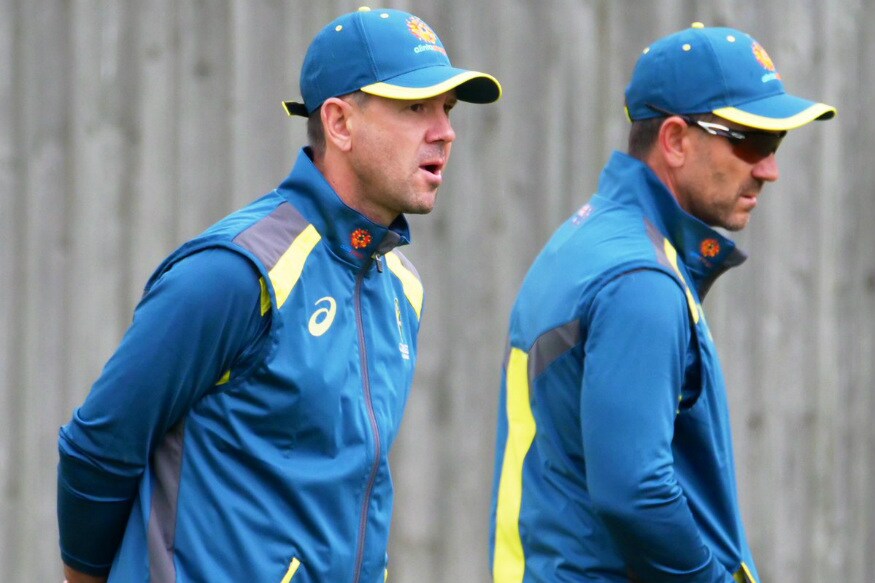 Ricky Ponting expects Australia to 'have a chat' about Cameron Bancroft's position ahead of the third Ashes Test against England in Headingley. Bancroft and David Warner have scored just 62 runs between them in eight innings so far in the series, with Warner making only 18 runs in four outings.
However, Ponting believes it's Bancroft who will find himself in danger ahead of the third Test which begins on August 22.
"I don't think Davey would be an issue or a concern, but I'm sure there'll be a bit of chat about Bancroft and his position," Ponting told cricket.com.au.
"Once again, he was able to hang in there for a while (16 off 40 in the second innings at Lord's), but generally when batsmen get through that, you'd expect to go on and make some runs.
"At the moment, he's getting through the hardest bit and then not going on. I'm sure there'll be some chat and concern about that.
"But (Australia) are sitting in a pretty good position. And if you compare the two teams, I think there's probably a similar amount of concern about the England top order at the moment.
"Australia still have the momentum in the series. They're 1-0 up with three to play and having the Ashes in their hands, England are going to have to do something pretty special to turn it around. So I don't think there's any need to be panicking too much."
Warner is yet to get a double-digit score in the series, but Ponting said he isn't far from a big knock.
"They've got to get something out of Davey as well," he said. "That's going to be as big a challenge as the other opening spot. It doesn't look like he's out of touch. During the back-end of the World Cup, I've not sure I've seen him bat better than that. I know it's a different format, but he came back in and looked like he hadn't left the game.
"He's just got to get back to remembering what he does and what he's thinking when he plays well and try and mirror that. If he does all the right things, being the class player he is, it'll turn around for him."
Switching focus to the bowling unit, Ponting believed Peter Siddle might make way for James Pattinson and expected Josh Hazlewood to retain his place.
"Josh was outstanding throughout the (second) Test match so you'd like to think he stays in," he said. "It might be Siddle's turn to sit out and Pattinson comes in. But in saying that, if there's conditions in the UK that generally suit someone who bowls like Siddle, it's been Leeds historically.
"Especially if there's a bit of cloud overheard, it's been a nightmare to face those sort of guys who hit the seam and wobble the ball and make scoring tough. He's done a good job so far in the series so if the conditions suit him, they might go with the same line-up again. It's a pretty good position to be in."
The former Australia captain said Mitchell Starc will find it tough to get a game this series.
"No one has even spoken about Starc coming into the side. As soon as Pattinson missed, we're just waiting for him to come back in. Right now, you'd think something out of the ordinary would have to happen for Starc to get a game at all," he said. "But they'll wait until they get there and take a look at the conditions."