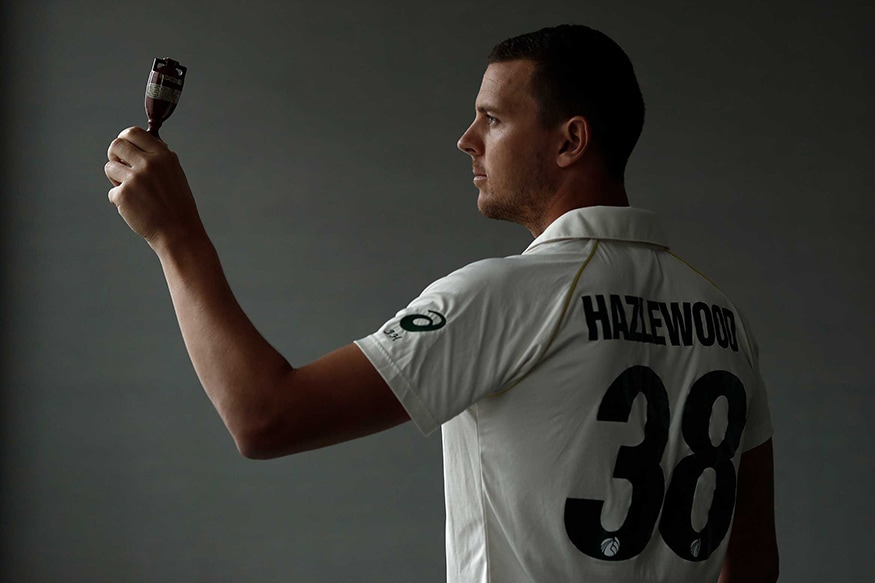 Australia pacer Josh Hazlewood believes he can play in the final two Ashes Tests unless his bowling workload becomes higher than normal in the fourth Test at Old Trafford.
"The body's really good. I felt a lot better at Headingley than Lord's, just getting those miles into the legs in that first Test (back)," he told reporters.
"I can't see why not unless we bowl a mountain of overs in the next game but body's feeling really good and happy to play both if possible."
Hazlewood was omitted from the series' opener in Birmingham at the very last minute but was brought back into the side for the second Test at Lord's, his first Test match in eight months.
He followed his comeback from injury with career-best match figures of 9-115 at Headingley, which included 5-30 in England's first innings collapse.
"It certainly feels like I'm bowling well. Ever since I bowled at Worcester a few weeks back, I took it into Lord's and into Headingley.
"I think I'm not trying to do too much, trying to be pretty simple, not trying and swing the ball at all really, occasionally I do when it gets a bit older.
"But just hitting that right length with the new ball, making them play, not trying and do too much, keep it simple."
Hazlewood's workload in the Test matches he has played so far hasn't been overly taxing, meaning he could very well play in the remaining two matches.
At Lord's he bowled 35 overs while in Leeds he got through 43.5 overs. He was also rested from Australia's tour match in Derby.
The fourth Test gets underway on Wednesday (September 4). ​