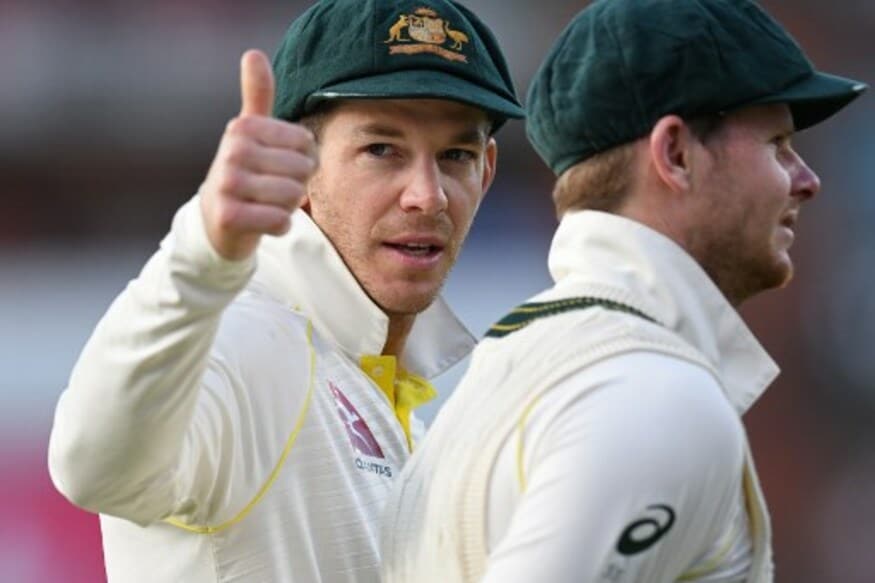 Coach Justin Langer and captain Tim Paine hailed Australia's ability to bounce back after the narrow and heartbreaking defeat at Leeds in the third Test.
Australia had lost by one wicket in an epic thriller with Ben Stokes adding 76 for the final wicket with Jack Leach to push England past the line at Headingley. England fought hard on the final day of the fourth Test in Manchester too, but Australia prevailed by 185 runs to retain the urn, getting a 2-1 series lead.
"I've been coaching a while now, this has been the most challenging week of my coaching career," Justin Langer was quoted as saying by cricket.com.au. "And now it's the most satisfying.
"We could have easily been sooks and had our tail between our legs. But we worked really hard, we got everyone together.
"The feeling in the camp was so bad (after Headingley) we actually had to face it head-on. We've been away for four months, and the boys could've dropped their bundle, but they didn't.
"That's what I'm most proud about this week."
Paine admitted the tense finish reminded him of the previous Test but said his team is used to seeing tough challenges. Paine referred to the ball tampering saga and pointed out that they're fighters, not ones to fear challenges.
"There were a few nervous moments there, coming off Headingley," he said after the game. "That was a loss that would break a lot of teams, but we turned up here and did our job like good sports teams do.
"The group has clearly been through a bit of adversity, some more than others.
"But the guys that sat in that change room have been through what happened at Cape Town, and at times like that you find out what sort of people you have got.
"You find people who can give up or keep fighting, and I think we have got guys who have come back and kept fighting.
"They are wanting to get better, and keep wanting to be in situations like we got at Headingley because those games, when you do win, feel very special.
"Headingley's loss make this all the more sweeter after a lot of people wrote us off."
The Australian cricketers were visibly emotional after the win, jumping in delight as soon as the review for the final wicket showed the decision in their favour. The celebrations ran late into the evening at the Old Trafford.
"You are going to see emotion when you get a bunch of people together who have a common goal and have worked so hard for it for a such a long time," Paine explained.
"This has been two years in the planning, so to carry it out over here under pressure and with everything we've had thrown at us.
"It's a nice place to play cricket, but it is bloody difficult in England, if I am honest.
"I couldn't be more proud of the way our group have handled everything thrown at them.
"At the end, it was just a bit of raw emotion when you have a little bit of success, particularly on the back of last week and the last eighteen months.
"We haven't had a lot of success and not a lot of happy times. But we are beginning to get them, and that is awesome."