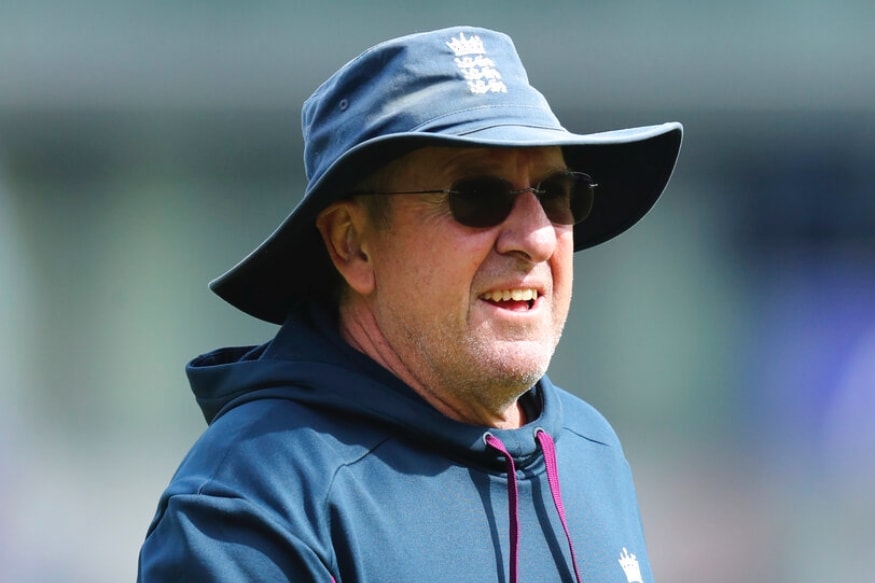 In what will be his last assignment as England coach, Trevor Bayliss has backed Joe Root to continue as captain even after the Ashes, which Australia have retained.
Bayliss' final game in charge, ending a four year term, is at the Oval where England will be looking to save the Test series which Australia lead 2-1.
But the 28-year-old has held the role throughout Bayliss's tenure and the Australian has no doubt he will continue in the immediate future.
"He's not come under question from anyone making any decisions," Bayliss told reporters ahead of the final Ashes Test. "He's under no pressure at all."
During his stint as captain, Root's form has suffered unfortunately but he maintains the added responsibility is not a burden.
The numbers tell a different story: he averages 40 as captain but 52 without.
In Root's defense, he has had to continuously shift back and forth from three to four and back again for this series in which he is currently averaging 30 and has pocketed just three half-centuries.
Bayliss however believes captaincy is not the reason for the downturn in form.
"Everyone goes through periods where they don't score as many runs as they'd like. I think the Australian team have bowled pretty well to him, so we'll see how things go further down the line.
"From my point of view, he was our premier batter and the Australians always try and target the opposition captain. He's played well when he's got starts and I don't see too many problems."
The England coach believes for Root the most important thing will be to go to Australia and win the Ashes.
"Sometimes you can only be as good as the players you've actually got in the team. We're probably still looking for a number of players to make that XI as strong as it possibly can be. He's doing everything he possibly can to make that right.
"But I think he's getting better all the time. And some of the guys he's got with him are going be important: people like Ben Stokes. Those two guys going forward are in a good position. Right now I can't see too many others that would suit the job. But those two together can take this team forward."
Speaking about his own stint with the England team, Bayliss gives himself a 5/10.
"I'm a hard marker - on account of their being room for improvement. Indeed, the limited-overs side has progressed with the tournament win this summer and an appearance in the 2016 World Twenty20 Final."
In Test cricket the English though have won as much as they have lost with 27 wins and defeats out of 61 matches under Bayliss. Among the highlights though are away wins in South Africa and Sri Lanka, while defeat in the West Indies and New Zealand along with the 4-0 capitulation in Australia in 2017/18 rank as some of the lowest moments.
"I said to my wife before I came over, I'd love to win at least one of the trophies. When we won the first one, the World Cup, I felt a bit greedy. I would have loved to have gone out on a high but it's professional sport - while you go out wanting to win every game and every series, it's obviously not just possible. There are other good players and other good teams out there.
"It's the natural time to go. I've said all along, I've never spent more than four or five years somewhere, whether you're doing well or not. It's time for the lads to hear a new voice.
"I'm quite happy to be heading home now but with fond memories. I'm sad to leave in one way. There's been plenty of good people I've been able to work with - from players to coaching staff, management staff, ECB, county coaches and administration. I've been welcomed with open arms, it's been fantastic."