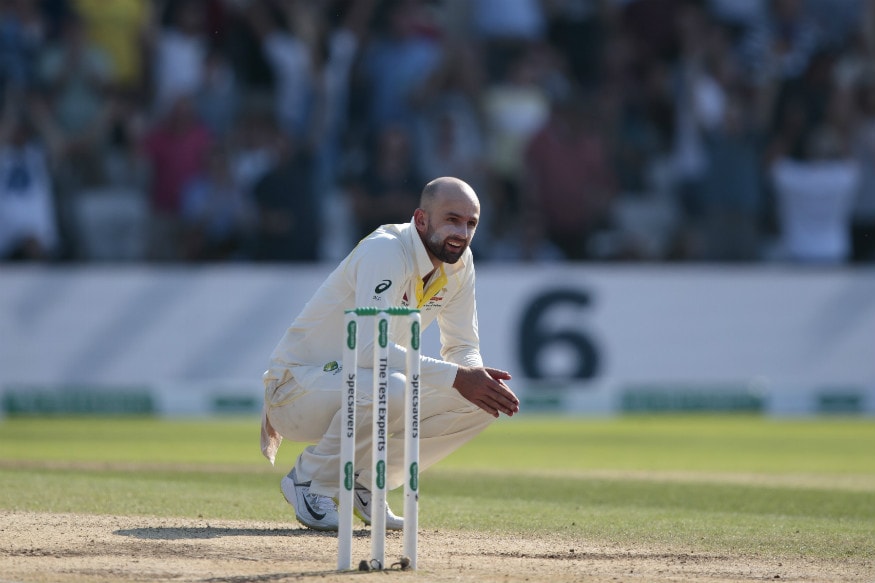 While Ben Stokes and Jack Leach were enjoying their moment in the sunshine at Headingley, Australian spinner Nathan Lyon had possibly one of his worst days and would understandably want to forget the final moments of the third Test fast.
Lyon fumbled a run-out chance of Leach at the bowlers end when he failed to collect a throw from Pat Cummins and then had an lbw decision against Stokes turned down, when Australia were out of reviews. Four balls later, Stokes hit the winning runs to cap off the remarkable win.
Former Australia captain Ricky Ponting, who was on commentary duty during the Stokes appeal, was understandably furious but has called for the team to rally around in support of their spinner Lyon.
"He'll feel terrible at the moment, he'll feel like he's let his team down," Ponting told cricket.com.au. "But that happens in the game. He's won so many games for Australia as well. He's got 350-odd Test wickets, so he's done lots right through his career."
"And we've all had moments like that where you've dropped a catch or missed a run-out or played a bad shot at the wrong time and you do feel bad about it for a while. But it's up to his mates to get him up. That's the bottom line."
Lost among the frantic fourth day's play in Leeds was Lyon taking his 356th Test wicket to move into outright third on Australia's list of all-time leading wicket-takers. He now is only third behind Shane Warne and Glenn McGrath as Australia's most prolific bowlers in Tests.
Would the greats Warne and McGrath been able to stop Stokes? The left-hander hit 11 fours and eight sixes – including one of the most audacious switch-hits ever seen in Ashes cricket – to stun Australia's world-class bowling attack. Ponting, one of the greatest batsmen in the game, was absolutely spellbound by Stokes' performance.
"I've seen some great innings in the past and I've seen better batting than that when you think about classical Test match innings," Ponting said.
"But when you consider the situation of the game and where the series is at, with nine and down 70-odd to win and then just to put your foot down like that knowing it's all up to you and to keep your team in the series, it's pretty special."
England will go into the fourth Test in Manchester with the momentum behind them but Ponting is confident Australia can bounce back. "I don't care what anyone says, Australia's had the best of this game. Simple as that," he said.
"(Australia) played really well, they've had the worst of the conditions, no doubt. Losing the toss day one, they did a good job getting to 179. They could have been bowled out for 80 easily on day one and then to bounce back and bowl England out like they did for 67 was an awesome effort.
"But this wicket has been flat as a pancake all day today, it did nothing with the second new ball. We all thought it would do something. It was a great toss to win for Joe Root a few days ago and Australia have done a good job to stay in the game and should have won the game.
"They can bounce back, they have just got to believe what they've done so far is good enough to win every Test match they've played. They had their chances to win at Lord's as well with a couple of catches put down and a couple of reviews they didn't use.
"If you look at the two teams there is no doubt in my mind Australia have played the better cricket through the series so far," Ponting felt.