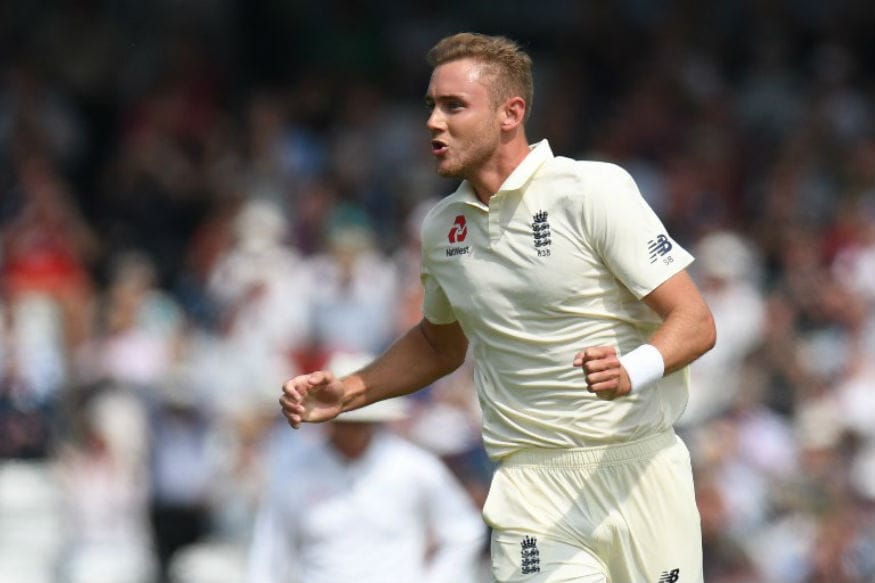 Former Australia captain Ricky Ponting believes the key pace duo of James Anderson and Stuart Broad will pose a threat in home conditions despite stating in the past that they have started to decline.
"I probably said they were (on the decline) leading into the Australian series a couple of years ago," Ponting told cricket.com.au. "I felt then that they were starting to taper off.
"But the one thing about them is that when they get the right conditions, they are awesome still. Even if their pace is not quite as good as it was, if that ball starts swinging in the right conditions, they're an absolute handful.
"We saw that a couple of times in Australia (in 2017) … at Adelaide when the Aussies went out to bat with that pink ball under lights, they swung it around corners.
"They seemed to be a little bit off in flatter conditions in Brisbane, but as soon as the ball started moving, then they're as good as anybody.
"So I'm not going to say that they're past their best or they're tapering off because the one thing you don't do with world-class players is ever write them off.
Ponting notes that in the previous few editions of the Ashes, Broad and Anderson's form has generally dictated how England fared in the series.
"They'll always find a way, and Broad and Anderson have been two of the best fast bowlers in the world for a long time now.
"Certainly, in the last four or five or six Ashes series, they've had a huge input in the way those series have gone.
"When they've bowled well, they've generally won. And when teams have been able to play well against them, England have struggled to win."
Ponting also believes that them being able to focus solely on red-ball cricket over the past few years will work in their favour.
"I think it (focusing only on Tests) is an advantage for Anderson and Broad. It definitely is. We've got our guys traveling all around the world playing white-ball cricket with a big focus on trying to win the World Cup and then in a couple of weeks' time we've got to switch over and be ready for an Ashes Test.
"So, there's certainly some challenges there for the Australian group and less challenges for the English group."
However, Ponting did sound a note of caution as far as preparing green top tracks are concerned given the relative inexperience of England's top order and the bowling unit Australia possess.
"(Green pitches are) probably where England have had their most success against us, certainly in the last couple of series over here.
"And whenever we've been subjected to those conditions as a batting group, we've failed poorly. So I'm sure they'll be thinking about that.
"(But) with a bit of uncertainty around their top order batting, I don't think they'll want to expose inexperienced top-order players to (Pat) Cummins, (Josh) Hazlewood and (Mitchell) Starc because that could backfire on them pretty quickly.
"So that's where they've got a big decision to make; what are the best wickets for them to try and win the series?"
The first Ashes Test match begins on August 1 at Edgbaston.