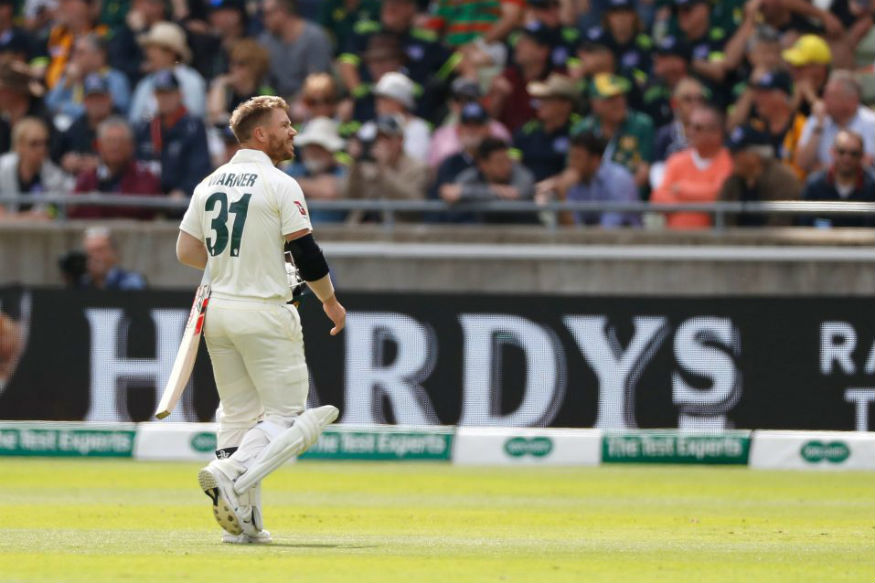 David Warner has made only 79 runs from eight innings in the ongoing Ashes, with ducks in each of his last three innings. He has been tormented by Stuart Broad in particular, but Australia coach Justin Langer has once agian thrown his weight behind the opener saying the Oval is the perfect place for Warner to hit form.
"Davey hasn't had a great series, there's no secrets about that," Langer said on Tuesday.
"But he's also a word-class player and I've said throughout the whole series, if Davey has one good innings it'll help us win the Ashes.
"He probably hasn't been through this lean run before, so it's going to be a good test of his character. But he's a match-winner and he's been brilliant around the group since he's been back (from suspension).
"He's been great, good for the crowds, good amongst the group. He hasn't got the runs he wants at the moment but jeez I'm looking forward to seeing it when he does, and there's no better place in the world to bat than The Oval."
While Warner hit the nets on Tuesday ahead of the final Test, Steve Smith opted not to bat. Langer insisted Smith wasn't tired of scoring runs.
"I know he's got some strong goals for this series, and moving forward," Langer said.
"I'd say, after spending that much time in the middle and the emotions of the last game (at Old Trafford), sometimes with batters it's more a mental rest than anything else.
"I've got a feeling he might hit a few balls tomorrow (Wednesday)."
Langer also welcomed bowler friendly wickets for Test matches, saying the pitches in the series have been fantastic.
"There's no doubt they've been bowler-friendly wickets this series, which I've said for a long time is great for Test cricket," Langer said.
"It's most important for the health of Test cricket, moving forward, that you're playing on competitive wickets.
"Great players make runs, the game's always moving forward, you're on the edge of your seat.
"I think the wickets this series have been fantastic for that.
"If you're aspiring to be the best you can be, you've got to keep getting better to see if you can reach the standards that Steve Smith and Ben Stokes have reached this summer."