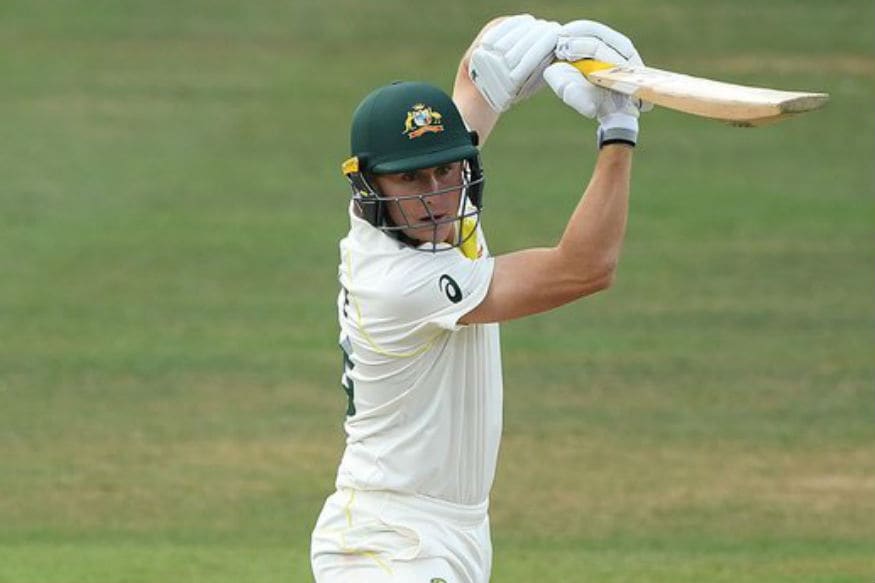 Australia batsman Marnus Labuschagne believes spin will play a big part in the fourth Ashes Test against England in Manchester.
Labuschagne scored a half-century (67) alongside Steve Smith (60*) played a big part in Australia taking the early advantage in the game. At stumps on the first day, they were 170 for 3, setting the foundation for a big score.
"It was important for us to make sure we dig in and and get a big first innings score because there's some spin out there so it's really good for us," Labuschagne said after the day.
"It's been a good day obviously. We wanted to keep making sure we were really disciplined because it can turn very quickly out there.
"We haven't been getting too far ahead we've been doing well and we haven't been getting too far down when we've been doing poorly so we've just been quite consistent I think you know that that's probably the key to not let momentum take take its course.
"Today the conditions, the wind, it was tough to get used to it and get consistent with your movements because it was so windy and there were so many distractions around the ground."
Labuschagne had replaced Smith from the second innings of the Lord's Test after the latter was ruled out with concussion, and got a chance to bat with him for the first time this game.
"It was good fun. It was good spend some time with him and good experience to see how he goes about it and also learn from him out there," Labuschagne said. "What makes him the best in the world is that he's always one step ahead and thinking ahead and not being reactive. He's being proactive which makes him very hard to bowl to."
England pacer Craig Overton, who got Labuschagne, said the conditions didn't suit England's bowlers.
"It was a frustrating day for us," he said. "The conditions didn't really suit us to bowl.
"We stuck at it well and we feel like we're going to come back tomorrow with a positive attitude and try and making a difference.
"Someone needs to stand up and get the position back in our favour. We're probably slightly behind but we feel the conditions weren't with us so we'll come back tomorrow, get a few early ones and we'll be right back in the game."