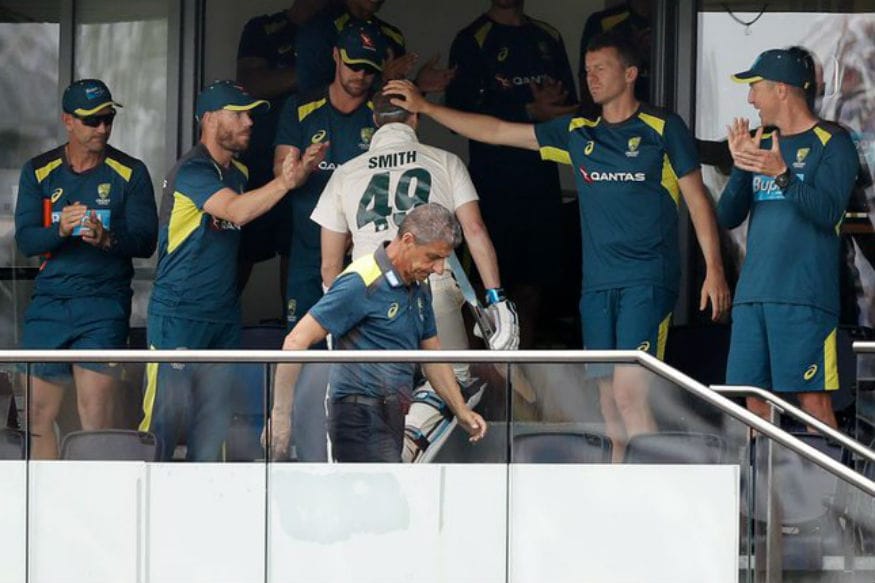 An MCC member was ejected from the stadium for booing and using insulting language against Steve Smith after the Australian was dismissed for 92 against England in the second Ashes Test at Lord's.
The unnamed MCC member was sitting in the long room and the incident is said to have occurred when Smith was walking back after his dismissal.
Recently in May, MCC introduced a code of conduct for its members which clearly stipulates that they will be considered to be in breach of club rules should their conduct demonstrate "a failure to show respect, including abusive, discriminatory or inappropriate behaviour or language".
Smith was struck on the neck by a bouncer from Jofra Archer but returned to bat before being dismissed. He has been ruled out of the Test match now due to concussion.
The Australian Cricketers' Association (ACA), which represents players, said it was wrong to hurl abuse at an injured player.
"Cricket deserves much better than that. And Lord's, the home of cricket, deserves much better than that also," president Greg Dyer and chief executive Alistair Nicholson said in a joint statement.
"What we witnessed was bravery from an outstanding young man. It should be commended not vilified.
"Over the English summer, generally the crowds have been terrific and really added to the contest. But when someone is hurt, yet the boos continue, it's time to call 'enough'."