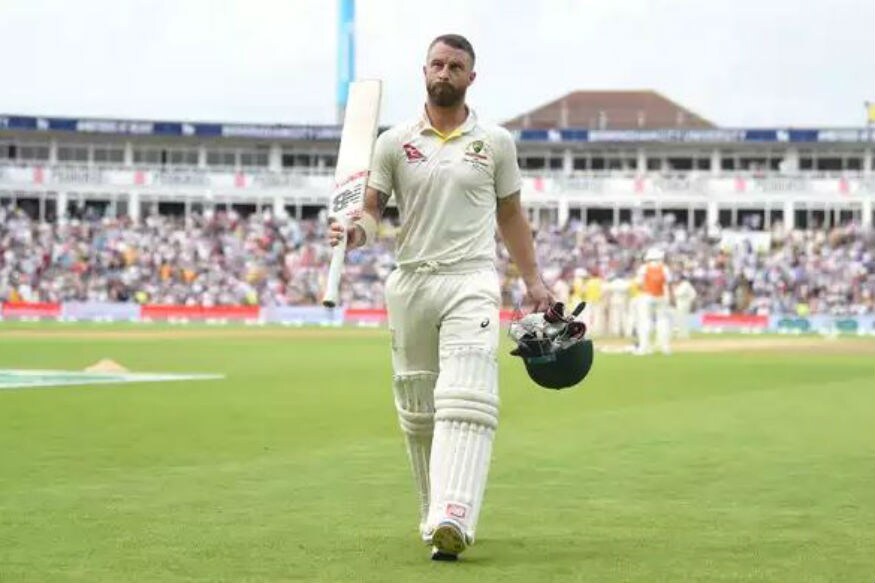 Even as Steve Smith stole the headlines in Australia's second innings of the first Ashes Test at Edgbaston for his second successive ton, Matthew Wade's innings of 110 at the other end was equally important in the visitors setting England almost a 400 run target to chase down in the fourth innings.
Wade's time in the Australian Test team has been inconsistent, with his last appearance over two years back. Speaking to cricket.com.au after the end of fourth day's play, Wade admitted that working on his batting has given him the confidence to enter the team on merit as a specialist batsman, with the wicketkeeper's position resting with Tim Paine.
"I'm confident in my game (as a batsman) and if it doesn't work I still feel that on my day I'm good enough to score runs and I'm not chasing my tail as much as I did when I was a younger player,
Wade said. "I back my game now. You've got to tinker a little bit here and there but I certainly don't change too much.
"I'm probably at the age now where I know my game better than I did and playing as a specialist batter makes a difference as well. It takes a lot of pressure off you. You can chill a little bit more in the field. You're not concentrating for that long stretch of time like you do as a wicketkeeper. I've found that really good for my game over the last six, eight months."
Wade displayed strong form for Australia A on their tour to England before the Ashes, and scored over a 1000 runs for Tasmania in last season's Sheffield Shield. Having played just 22 Tests for Australia in the last seven years, of which he was out of the team for the last two years, Wade said that he was more confident than ever coming into the Test.
"Time in the middle is everything for a batter so I certainly felt that my game is at a stage where I could perform at this level. It's as confident as I've been coming into a Test match, that's for sure," he said.
"It probably hasn't sunk in just yet, first Test match of an Ashes series and it play was a dream come true, let alone to contribute what we're hoping will be a win in the first Test. It probably won't sink in until after the game or maybe a few days when we're playing a tour game in a few days. But I'm proud of the way I soldiered on in the last few years, not knowing if I'd get another opportunity."​