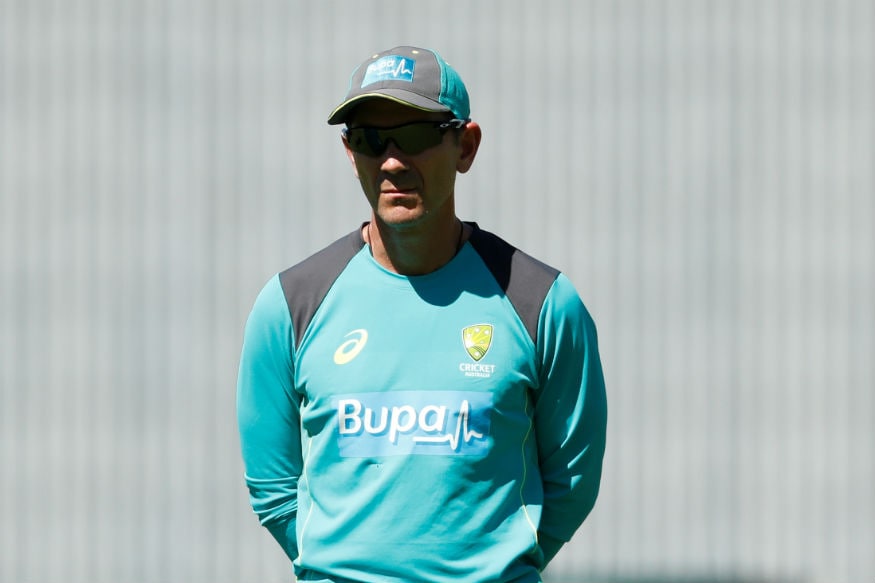 With Steve Smith set to return for the fourth Ashes Test, Australia will have to make some important selection calls around their batting group, believes head coach Justin Langer.
Australia's coach conceded they've not batted well in the series and hoped to identify their best combination in the three-day tour game against Derbyshire beginning Thursday.
"One thing I do know is we're not batting well enough at the moment," Langer said on Monday. "I said at the start of the series that the team that bats best will win the Ashes. We're certainly not at our best with our batting at the moment.
"We've got some real questions to ask for the practice game and then the fourth Test match."
With Marnus Labuschagne scoring three half-centuries since coming into the side as a concussion substitute for Smith in the second innings of the Lord's Test, it's likely that either Marcus Harris, Usman Khawaja or Matthew Wade could make way for Smith in the next game.
Langer suggested that Khawaja could be safe given his experience of 44 Tests where he averages over 40.
"Uzzy's played a lot of cricket (and) he averages over 40 in Test match cricket," Langer said. "He got a Test hundred seven innings ago, so we know he's a very good player. And he, like the rest of them, will be working hard to be ready for the fourth Test."
Harris was got into the side only the previous game at Leeds in place of Cameron Bancroft, who struggled in the first two Tests. Wade scored a century in the second innings of the first Test but has since scored only 40 runs in four innings.
Langer said Australia will have to decide on their combination going into the tour game.
"We can't fit them all in, that's one issue we've got," he said. "We've also got to work out after a long summer, we're going to have to rest some players, just to give them a mental freshen up more than anything.
"We've got two back-to-back Test matches to win or lose the Ashes. We're going to have to give guys time to freshen up. They've been here for Australia A or the World Cup and sometimes the mental breaks is as important as anything.
"So they're the questions that will be asked - who do we give a break to? Who do we play? All those sort of things we'll have to ask."
The Ashes series is level at 1-1. The fourth Test begins in Manchester on September 4.