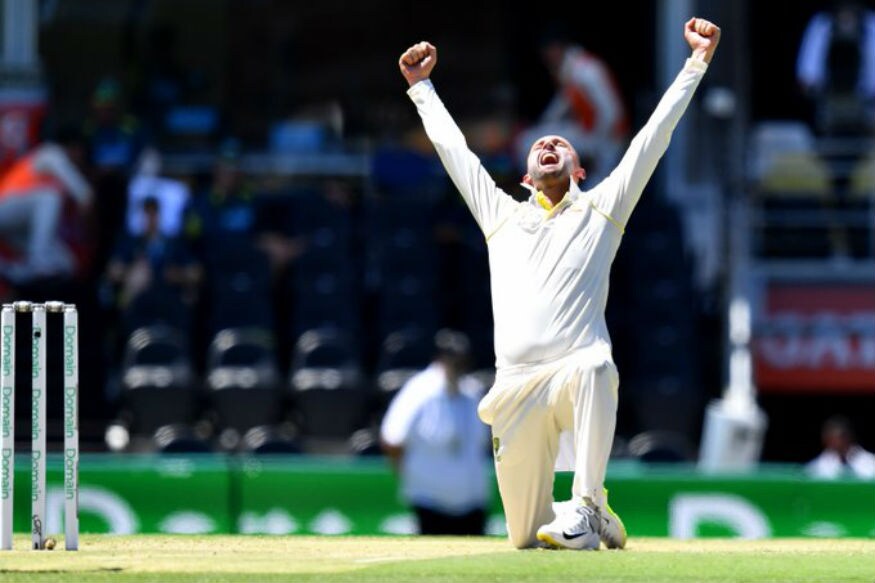 Former skipper Ricky Ponting hailed Nathan Lyon as one of Australia's greatest bowlers, and said he's only getting better with time.
"There's not a doubt in anyone's mind now about the calibre of bowler Nathan Lyon is. He absolutely deserves to be in that category (alongside Australia's greatest ever bowlers)," Ponting told cricket.com.au.
"Players have always been judged on their numbers and it's not like he's played against weak teams every other week. He's played against the best."
Ponting even vouched for him to be included in the T20 setup keeping in mind the 2020 T20 World Cup.
"I actually think he's getting better and better as well. I think he can be considered for a T20 role because he's just that good now. He's deserves everything that's coming his way regarding his stature in the game."
The Sri Lanka tour of 2016 was a downward slope in Lyon's career. While veteran Rangana Herath and Dilruwan Perera feasted on the Aussie batsmen, Lyon failed to do anything special throughout the tour. Ponting felt that the backlash then fired him up.
"I know there was a kick in the backside for him and it was pretty public from both captain and the coach about him. I'm not sure if that's what spurred him on or not but looking back now it certainly looks like it's been the turning point in his career," he said.
Before the Ashes, there was a predominant feeling that the Australian batting lineup lacked firepower. The former Aussie great highlighted that the England batsmen were also on the same boat and lacked experience.
"The perception was that our batting was going to be quite weak going into the series and the bowling was going to be our strong point, but I think we can say exactly the same thing about England's line-up," he said.
"I know Rory Burns got a hundred, but Joe Denly, Jason Roy and even Jos Buttler to a certain degree, they're not out-and-out world-beaters at Test level. Bairstow got a pair in that Ireland Test as well so he's done pretty much nothing since the end of the World Cup."
At the same time, Ponting remarked that any hasty changes from the English side will point out that they have switched on the panic button.
"I think if they did make (multiple) changes now, it'd be a sign of real panic," he said. "If I was in the Aussie team and I saw they'd made a couple of changes to their batting as well as the forced change with Anderson, I'd feel pretty good about myself. Any change would be based on conditions, but I think it'd be in their best interests to stick with what they've got."
Ponting felt that the conditions were a challenge for the home team.
"The decision for them is a tough one; do they expose their weakest suit to seaming conditions, or do they prepare something they think will give their batters the best chance?"
The former Australian skipper felt that any change in the Baggy Greens will be subjected to the conditions at Lord's. Ponting hinted Australia might choose Mitchell Starc ahead of Peter Siddle if the pitch was flat.
"If it looks like it'll be a wicket that offers a bit to Siddle, he'd stay in. If it looks like it'll be a flat and dry one, there might be a case to make a change. I actually think (the Lord's slope) will suit all of our bowlers pretty well," he said.
He also compared Siddle's style of bowling to that of the legendary Glenn McGrath.
"The way Sidds is bowling now is actually quite similar to the way McGrath bowled in his last few years. We know McGrath has a great record at Lord's and loved bowling there. He used to seam the ball back down the slope because he wasn't a big swing bowler."