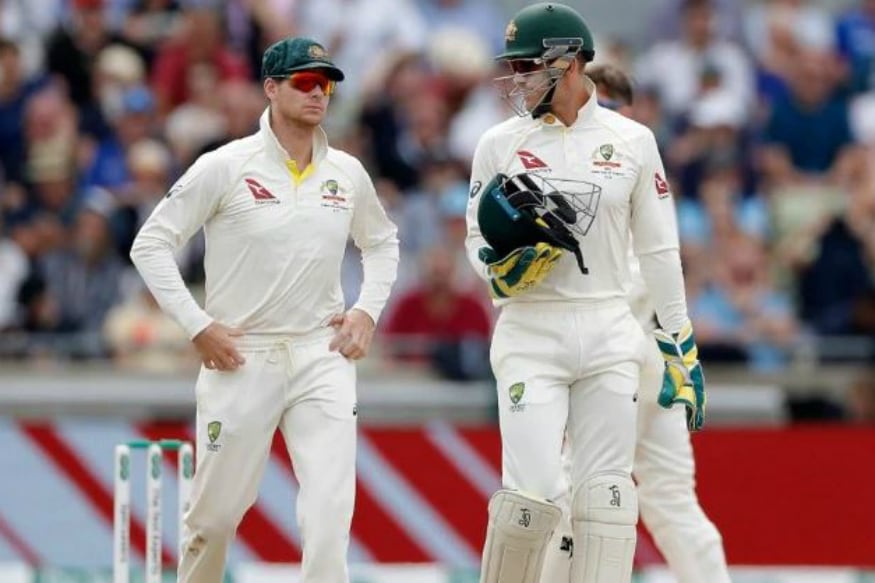 Australia captain Tim Paine on Monday (August 5) hailed Steve Smith as "probably the best Test batsman we've ever seen" after his man-of-the-match performance in the first Ashes Test at Edgbaston.
The tourists beat England by 251 runs to win the first game of the five-match series. England, set an imposing target of 398 to win, collapsed to 97 for 7 in the post-lunch session on the fifth and final day before being bowled out for 146.
Offspinner Nathan Lyon took 6 for 49 and fast bowler Pat Cummins scalped 4 for 32 as Australia enjoyed their first win in all formats at Edgbaston since 2001 -- the last time they won an Ashes series in England.
The match was a personal triumph for Australia's Steve Smith, who in his first Test since a 12-month ban for his role in a ball-tampering scandal, scored 144 and 142. Smith was the hero for Australia as they battled back from 122-8 in the first innings.
"I thought we were certainly up against it at that stage but we had the best player in the world at the crease," said Paine during the post-match presentation ceremony.
"Steve showed his class in both innings. We're running out of things to say about Smithy. He's probably the best Test batsman we've ever seen. We're lucky to witness it.
"Nathan bowled superbly but our three quicks took a lot of pressure off him at the other end as well. The seamers were sensational. We thought we could improve on our first-innings performance with the ball. All those guys are world-class performers. This morning all four of them were sensational."
There was a lot of talk about the atmosphere at Edgbaston but Paine said his guys handled the pressure well and came out on top.
"We know every Test we play in England, the crowd will be against us. I thought the guys handled themselves really well and we've come out on top."
Meanwhile, Smith couldn't hide his emotions and said he wants to keep contributing throughout the series.
"Pretty special, great to be here in another Ashes series. Love playing in England, the atmosphere is amazing, boys turned up and played a really good game. We know how much of a world-class spinner Gazza is, but to go 1-0 up in the series is a big boost," he said.
"I'm just grateful to be back playing for Australia, doing what I love and contributing to wins. Been a special comeback and I'm over the moon to be standing here now and contributing to a win for Australia.
"It was pretty emotional, take a few deep breaths and take it in, realise what I'd done. Probably as special as my first hundred for Australia in 2013. Really pleased, hope I can keep contributing throughout the series. Been a long 18 month for me, friends and family got me through some difficult times and got me back where I am.
"Don't know if it's sunk in yet, been a hell of a week, enjoyed playing in the World Cup, and being here, it's the ultimate challenge. To have started as well as we have, and as well as a team, I just hope we can continue."