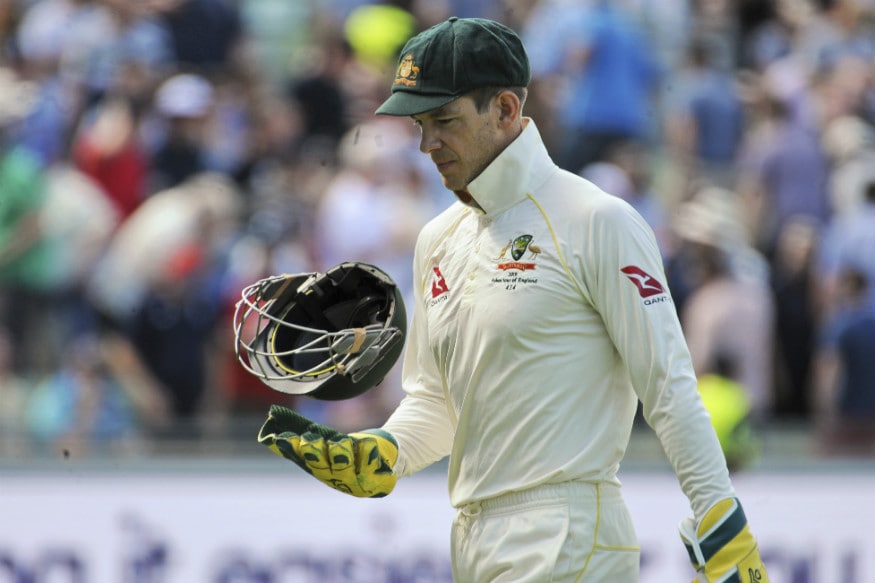 Australian captain Tim Paine was all-praise for the last-wicket heroics of England all-rounder Ben Stokes, after his rescue act with number 11 batsman Jack Leach helped England win the third Ashes Test and draw level in the series 1-1 with two Tests remaining.
Stokes' unbeaten 136 was the difference between the two sides in the end, and speaking in the post match presentation ceremony, Paine said, "Yeah, it's hard to take, losing from that position, you've got to tip your hat sometimes, (Stokes) played an unbelievable innings and took it away from us. It's probably the best Test innings I'd see, so well played to Ben. We thought we had enough runs on the board, our bowlers had got us in a good position. But Ben played unbelievable.
"Overall it was a terrific Test match. Cricket is a game of inches and we had a few opportunities. But it's not the end of the world, it's one game of cricket and we've still got some opportunities to come back in the series. We've created enough chances to win two Test matches. We think we'll be right in the mix for the next two."
On the other hand, England captain Joe Root was ecstatic with the win, saying it was 'impossible' to sum up what he was feeling in words.
"We said (in the dressing room) we have to believe while there are two people alive and breathing out there. We witnessed some freakish things out there this summer, and I didn't think it would be quite same again... Incredible atmosphere, just pleased to be standing here and enjoying the moment.
"That was just incredible, trying to sum it up in words is impossible. Outrageous. He's got history and all that in the bank, but to stay as calm and composed in the moment as he did showed a great amount of courage and belief in his ability.
"It shows you should never give up. And Jack (Leach) was calm enough to take off his glasses and clean them between balls, he was a big part of that partnership. You've both got to be in it. I'm still trying to get my head around it, to be honest. When you're on the right side of these results it carries a huge amount of weight, it can make a big difference. There is still hard work to do and things to improve on for us, but to win in that manner is fantastic. Ben deserves all the plaudits he is given."
England will take on Australia in the next Ashes Test that will be played at Old Trafford, Manchester from September 4th.