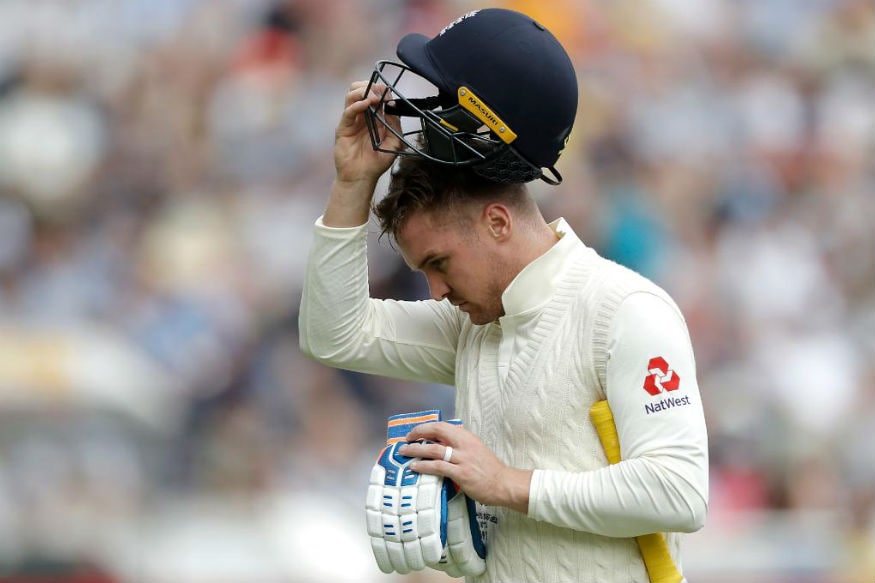 England might be the world champions in 50-over format, but their performance in the Tests has been nothing short of disappointing. Their hopes of regaining the Ashes are all but over after the hosts slipped to 67 all out against Australia in Headingley.
England's paltry score on Friday, their fourth sub-100 score in 18 months, has led to a fierce reaction from a host of English greats, who have raised questions over technique and lack of confidence of current crop of batsmen.
Talking to the Times, former opener Michael Atherton pointed out England batsmen's problems against the moving ball. He went to the extent of saying that the batsmen have 'let the side down'.
"Maybe it is a lack of confidence in their defence, maybe a lack of judgment about what to play, or maybe an inability to adapt, or stubbornness about the need to adapt, maybe even a lack of knowledge about how to play here — maybe a combination of all these shortcomings — but the simple fact is that when the ball moves, this England line-up has been found wanting time and again.
Throughout the Ashes, England batsmen have been found wanting in different aspects and have failed to put up a resistance against Australian bowlers. Despite getting starts, most of the batsmen have not been able to convert them into big scores.
Former fast bowler Bob Willis believes that apart from Joe Root and Ben Stokes, none of the English batsmen are good enough. Talking to Sky Sports, Willis said, "Apart from Joe Root and Ben Stokes, these guys cannot bat. It's as simple as that. This was totally unacceptable.
"England can't play Test cricket at the moment and the Ashes are gone."
While there is no match to quality of England batsmen in the ODIs, they have been a failure in the Tests. Former skipper Nasser Hussain holds "obsession" with white-ball cricket responsible.
"Is it the obsession with white-ball cricket? Is it that techniques are being diminished by the modern game? Is it because, as Sir Alastair Cook says, the ball is doing more in English conditions now than he can ever remember," Hussain told The Daily Mail.
"England desperately need to find the answer because what we saw on Friday was an accident waiting to happen.
Hussain dug deeper and highlighted the problem of lack of red-ball experience for the players.
"We have to look at our domestic structure and the fact modern players do not get the time to work on their red-ball game.
"When did (Jason) Roy last play a first-class match for Surrey? You have to go back to last season.
"Then you have to consider tired minds after the World Cup and the lack of preparation time for this year's Tests.
"It's a deadly combination."